11.11.2021
U2 and Thierry Noir: 30 Years of Achtung Baby and a Gift to Berlin ISM
U2 and Berlin Wall artist Thierry Noir are celebrating the 30th anniversary of the seminal album Achtung Baby and through a donation to Berlin based non-profit organisation Institute for Sound and Music are helping to pass the torch to the next generation of creators in Berlin.
To mark 30 years since the release of Achtung Baby, U2 have commissioned Thierry Noir to create a commemorative Trabant 601 and other Achtung Baby inspired artworks for exhibition at Hansa Studios, Berlin 19th – 26th November. The bonnet from the Noir Trabant will then be exhibited in London and on December 9th auctioned in Phillips' New Now sale. 100% of the hammer proceeds will go to Berlin Institute for Sound and Music.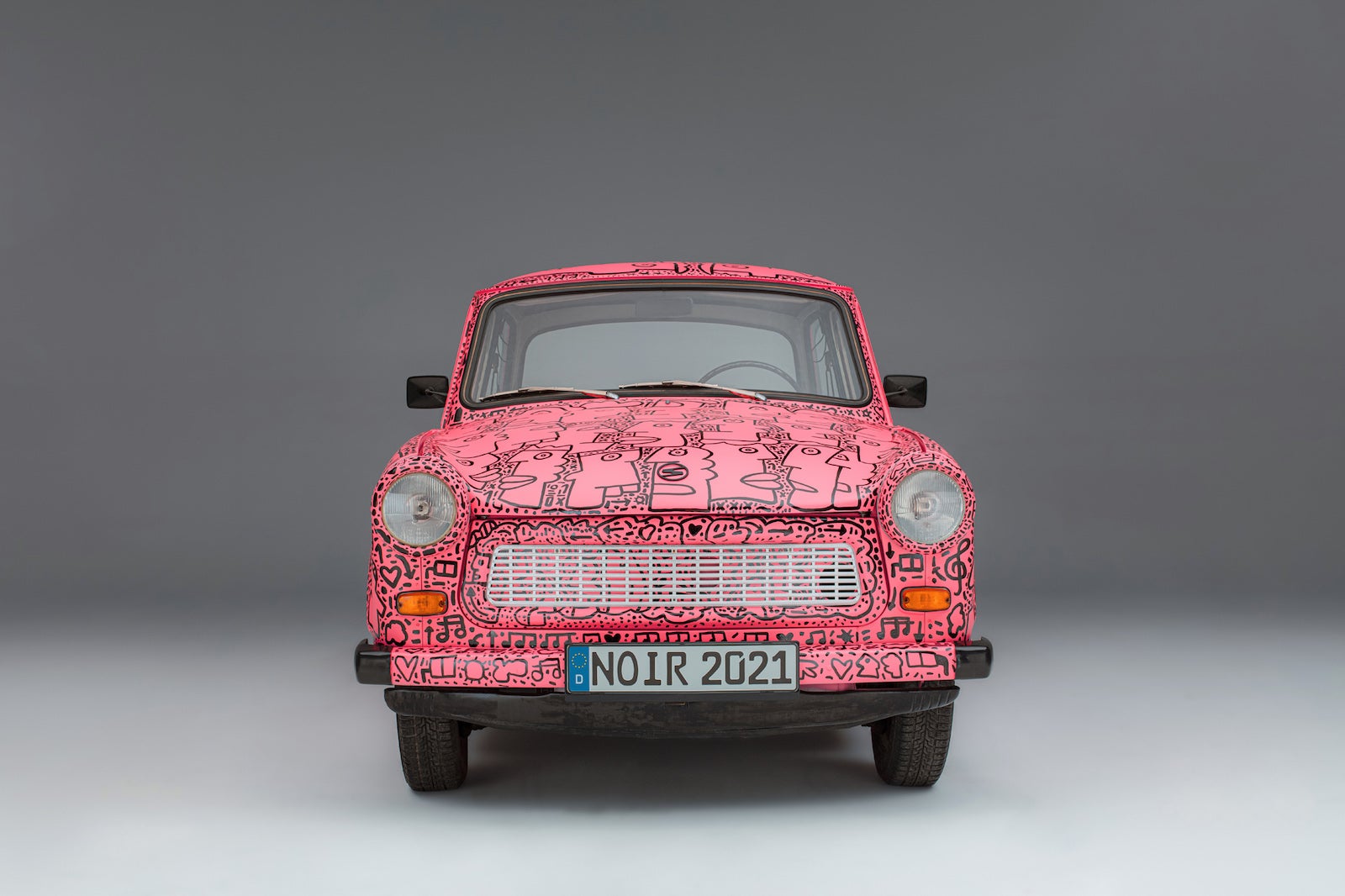 One of the most significant records of the nineties and of U2's career, Achtung Baby was recorded at Hansa Studios in Berlin at a time when the city was at the political epicentre of a changing world and the Berlin Wall was falling. Officially released on November 18th 1991, the album was produced by long time U2 collaborators, Daniel Lanois and Brian Eno with Steve Lillywhite and drew myriad references from the West Berlin underground art and music scene of the era. On the recommendation of mutual friend Wim Wenders the band sought out and commissioned Noir to paint a series of Trabant 601 cars for the album art of Achtung Baby and for use as lighting rigs in their upcoming Zoo TV World Tour. The combination of the iconic East German automobile, a symbol of the GDR, and Noir's artwork was a fusion of East Berlin meets West Berlin and imbued the visual aesthetic of Achtung Baby with the cultural zeitgeist of the time.
With a longstanding history campaigning for human rights and social justice, combined with the relevance of Achtung Baby at a pivotal moment in time for Berlin and the world, U2 has demonstrated impact in ways we hope to realize as an organization. We are grateful to U2 and Thierry Noir for this extraordinary gift and supporting our organization to help people better understand themselves, each other and the planet through sound, art and music.
Nick Meehan, Artistic Director, ISM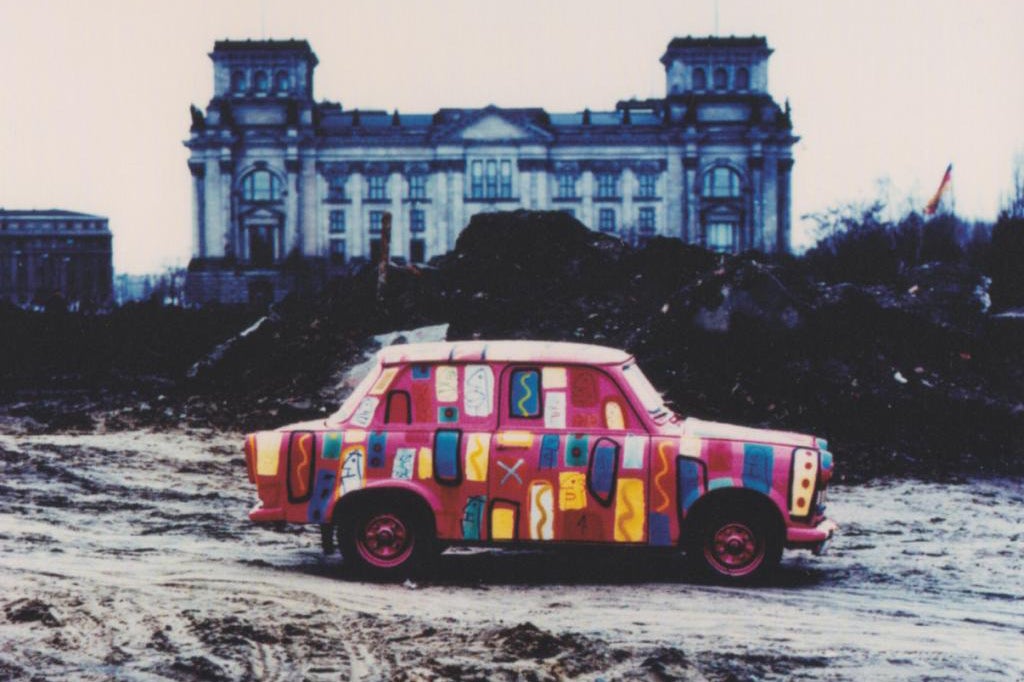 30 years on, U2 and Thierry Noir are reuniting for an Achtung Baby inspired exhibition in Berlin. The Trabant and a newly painted full size segment of the original Berlin Wall will be the main features of a special one-off installation at the legendary Hansa Studios in Berlin 19th - 26th November.
Hansa Studios Exhibition Viewing: 19th - 26th November 2021
Monday-Sunday 12-8pm
Location: Köthener Str. 38, 10963 Berlin, Germany
The auction will take place on December 9th at Phillips in London. Viewings will also be possible on the following dates and location:
Phillips New Now Auction Viewing: 2nd - 9th December 2021
Monday-Saturday 10am – 6pm / Sunday 12pm-6pm
Location: 30 Berkeley Square, London, UK, W1J 6EX
We're excited to partner with U2 and the Institute for Sound & Music for the sale of Thierry Noir's artwork, which is an incredible homage to U2's work and campaigns for human rights. The 1991 album cover of U2's Achtung Baby was released at a pivotal time in Berlin's history, and Thierry Noir's innovative approach has seen him recreate the hood of the car pictured on the front of the album. This work will be offered in our New Now sale this December and 100% of the hammer proceeds from the sale will go to ISM who are pioneers in the world of Sound, Immersive Art and Electronic Music preservation and promotion.
Simon Tovey, Head of New Now, Phillips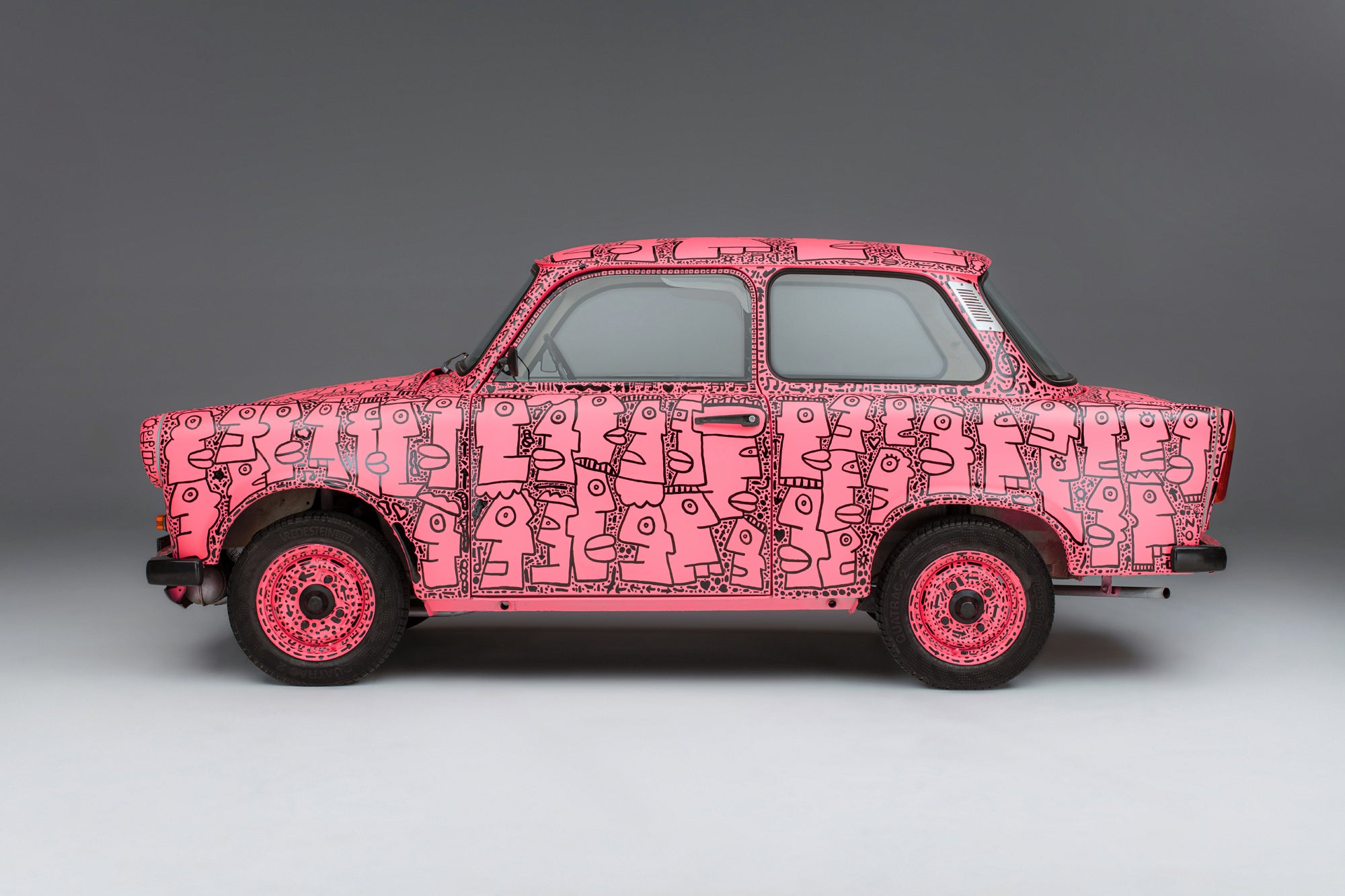 Hammer proceeds from the sale will be donated to the ISM, enabling the non profit organisation to continue work on a new installation and discussion series in development on the impact of sound, with focus on wellbeing and climate change.


About U2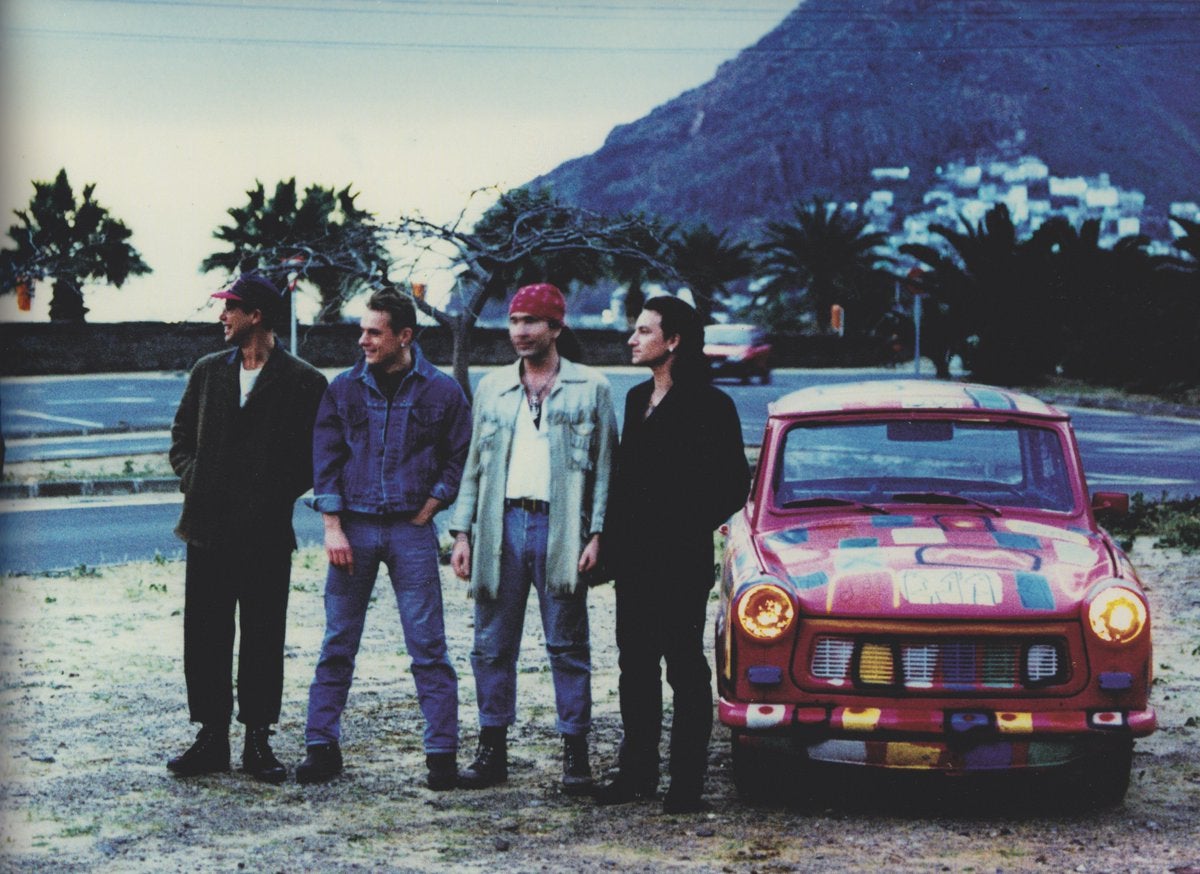 From the beginning, U2 were marked out by their drive and ambition, forming as a band "… before they could play". Bono, The Edge, Larry Mullen, and Adam Clayton met at Mount Temple School and formed U2 in 1978 before signing to Island Records. Acknowledged as one of the best live acts in the world, U2 have released 14 studio albums and have sales in excess of 157 million. They have won numerous awards, including 22 GRAMMYs, an Oscar nomination, and the Amnesty International Ambassador of Conscience. In 2003 they won a Golden Globe Award for Best Original Song, 'The Hands That Built America', featured in Gangs of New York. 2014 saw U2 nominated for an Oscar for 'Ordinary Love' from the feature film Mandela: Long Walk To Freedom, as well as taking home the Golden Globe Award for Best Original Song.
U2's fourteenth studio album Songs Of Experience – the companion release to 2014's Songs Of Innocence - was released in December 2017 and includes tracks 'Get Out Of Your Own Way' and 'You're The Best Thing About Me'. The new album debuted at #1 on the Billboard 200, setting U2 apart as the only band in history to have topped the chart in four successive decades. In 2018, the band hit the road with the eXPERIENCE + iNNOCENCE Tour, an arena production which saw U2 continue to push the creative boundaries of technology and engineering. And following 2017's acclaimed stadium run with The Joshua Tree Tour - the record-breaking smash hit tour celebrating the band's seminal 1987 album The Joshua Tree – 2019 saw The Joshua Tree Tour visit New Zealand, Australia, and Japan, as well as bringing "the biggest band in the world" (The Guardian) to Singapore, Seoul, Manila, and Mumbai for the very first time.
About Thierry Noir
Thierry Noir (b 1958) is a French artist known for painting the Berlin Wall illegally in the 1980s. Noir's bold and seemingly innocent works painted on this lethal barrier were a form of political activism through art and a singular voice of defiance. Noir covered mile upon mile of the Wall with bright and vivid paintings right up to its eventual fall in 1989. Over three decades since, Noir's iconic visual language still stands for freedom and tolerance.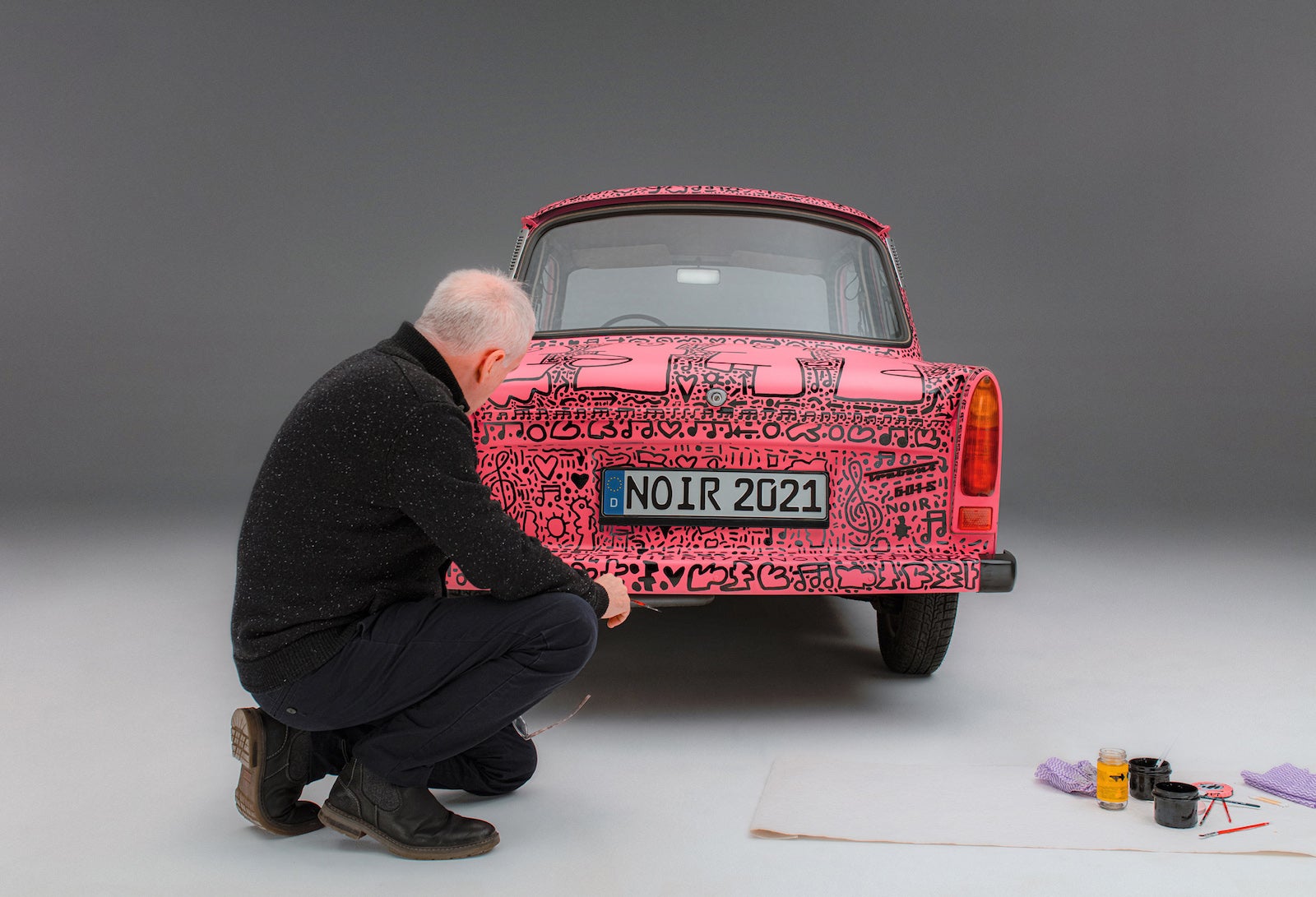 thierrynoir.com/u2achtungbaby30
About Phillips
Phillips is a leading global platform for buying and selling 20th and 21st century art and design. With dedicated expertise in the areas of 20th Century and Contemporary Art, Design, photographs, Editions, Watches, and Jewellery, Phillips offers professional services and advice on all aspects of collecting. Auctions and exhibitions are held at salerooms in London, New York, Geneva, and Hong Kong, while clients are further served through representative offices based throughout Europe, the United States and Asia. Phillips also offers an online auction platform accessible anywhere in the world. In addition to providing selling and buying opportunities through auction, Phillips is committed to supporting contemporary arts and culture through a worldwide programme of arts partnerships.
phillips.com/auctions/UK010821
About Hansa Studios
Hansa Tonstudio is a recording studio located in the Kreuzberg district of Berlin, Germany. The studio, famous for its Meistersaal recording hall, is situated approximately 150 metres from the former Berlin Wall, giving rise to its former nicknames of "Hansa Studio by the Wall" or "Hansa by the Wall." From David Bowie and Iggy Pop to U2, Depeche Mode and Nick Cave, this musical landmark has served some of the most iconic artists in rock music history.
About ISM
The Institute for Sound & Music e.V. is a Berlin-based non-profit organization dedicated to the culture of Sound, Immersive Art, and Electronic Music. Presently, the ISM is raising support and awareness of our goal to demonstrate the cultural impact of sound and establish a cutting-edge museum experience, through a series of three global touring exhibitions.
ISM develops partnerships and projects which connect efforts in sound and music with communities and organizations working to build a better tomorrow. Our approach is to understand global sustainable development goals, and the ways in which we can do our part to raise awareness through sound, immersive art and music.
In 2017, the ISM was established by a community of dedicated individuals, living in Berlin, working in the field of sound, art and technology, sharing the common goal to create a permanent space for sound and direct experience, immersive art, future technologies and electronic music.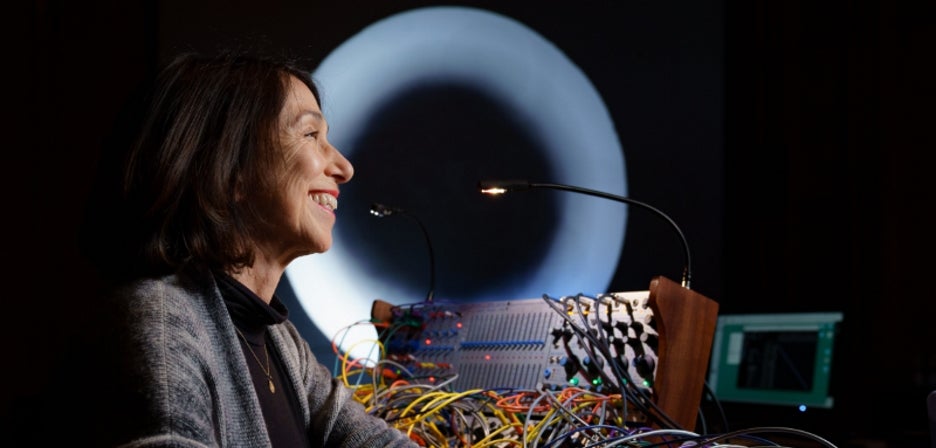 "Under the Electric Sea" an Interview with Suzanne Ciani
Suzanne Ciani is undoubtedly a heroine of electronic music. Preparing for her upcoming ISM Hexadome shows in San Francisco and Montreal, we sat down with Suzanne Ciani to talk about the past, present and future.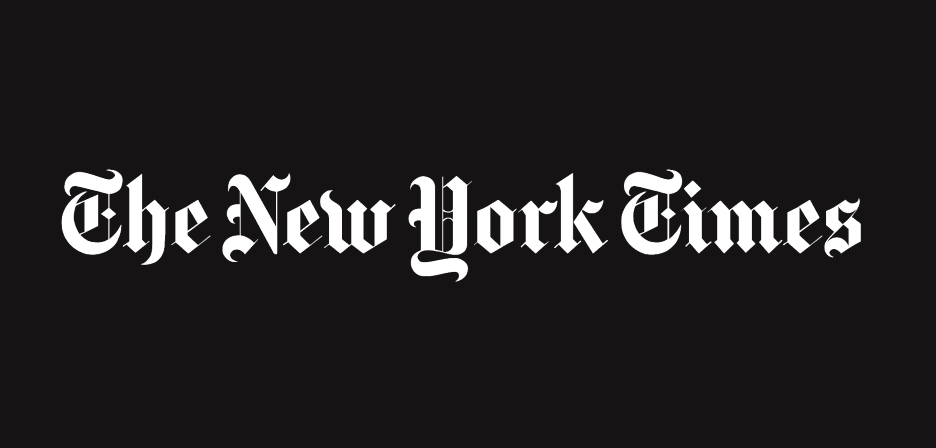 Brian Eno Wants to Take You 'Inside the Music' - The New York Times
Brian Eno is among the prominent musicians exploring the artistic potential of immersive technologies developed primarily for the video game industry.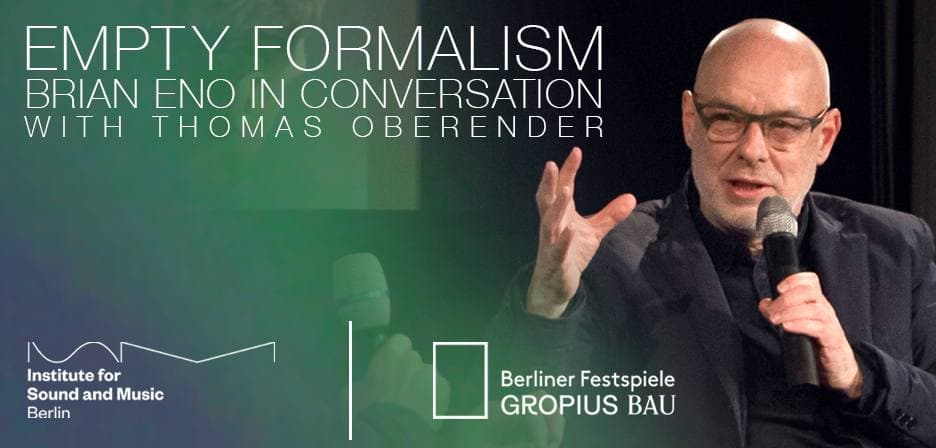 Brian Eno in Conversation with Thomas Oberender
On this third anniversary we reflect on a different past, while being mindful of the experiences we have yet to look forward to, In collaboration with Berliner Festspiele, we are proud to share the discussion between Thomas Oberander and Brian Eno on EMPTY FORMALISM at Gropius Bau, created for the ISM Hexadome.