23.03.2018
Brian Eno Wants to Take You 'Inside the Music' - The New York Times
AMSTERDAM — Little colored bubbles float ever higher, growing larger as they rise toward the sky. People drift into a circle of six towering screens, wearing high-tech 3-D holographic visors, like moon-walkers taking their first steps in an alien atmosphere.
They reach out their arms and use their thumbs and forefingers to pinch the air in front of them. Each time they do, new bubbles appear, and each one emits a single, precise musical tone.
The tones combine and dissipate; there is the sound of crickets chirping, and waves of white noise.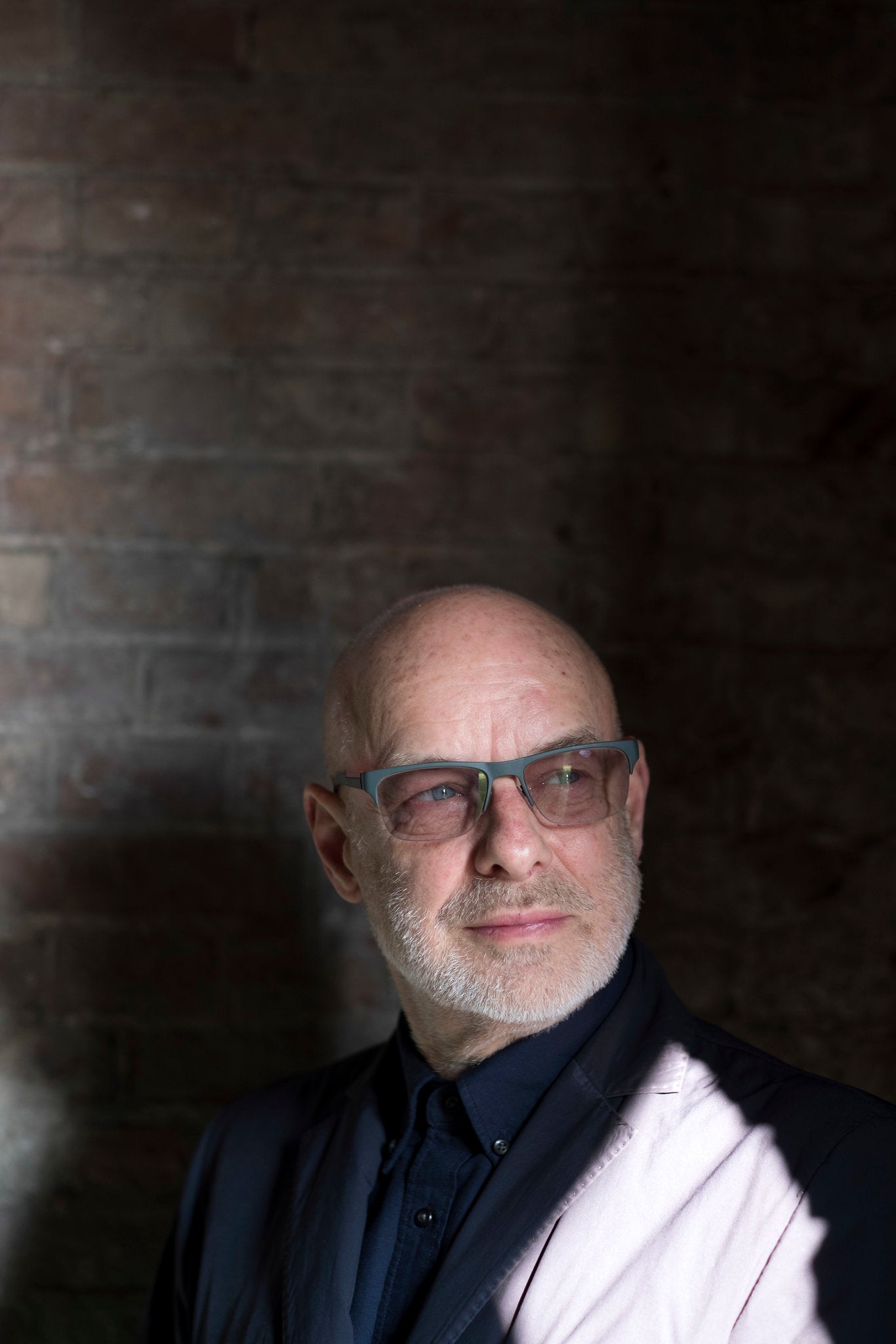 Brian Eno is among the prominent musicians exploring the artistic potential of immersive technologies developed primarily for the video game industry.
Herman Wouters for The New York Times
This is "Bloom: Open Space," an art and music installation created by the influential producer and music pioneer Brian Eno and his frequent collaborator, the musician and software designer Peter Chilvers. It was situated inside an enormous warehouse in the Westergasfabriek, a city park and cultural complex in Amsterdam that was once a gas factory.
Mr. Eno and Mr. Chilvers are among the first major musical artists to explore the artistic potential of immersive technologies developed primarily for the video game industry. Other musicians, such as Thom Yorke of Radiohead and Tarik Barri, are entering this "immersive" realm, using tools such as virtual reality headsets, holographic mixed-reality goggles and immersive surround-sound systems.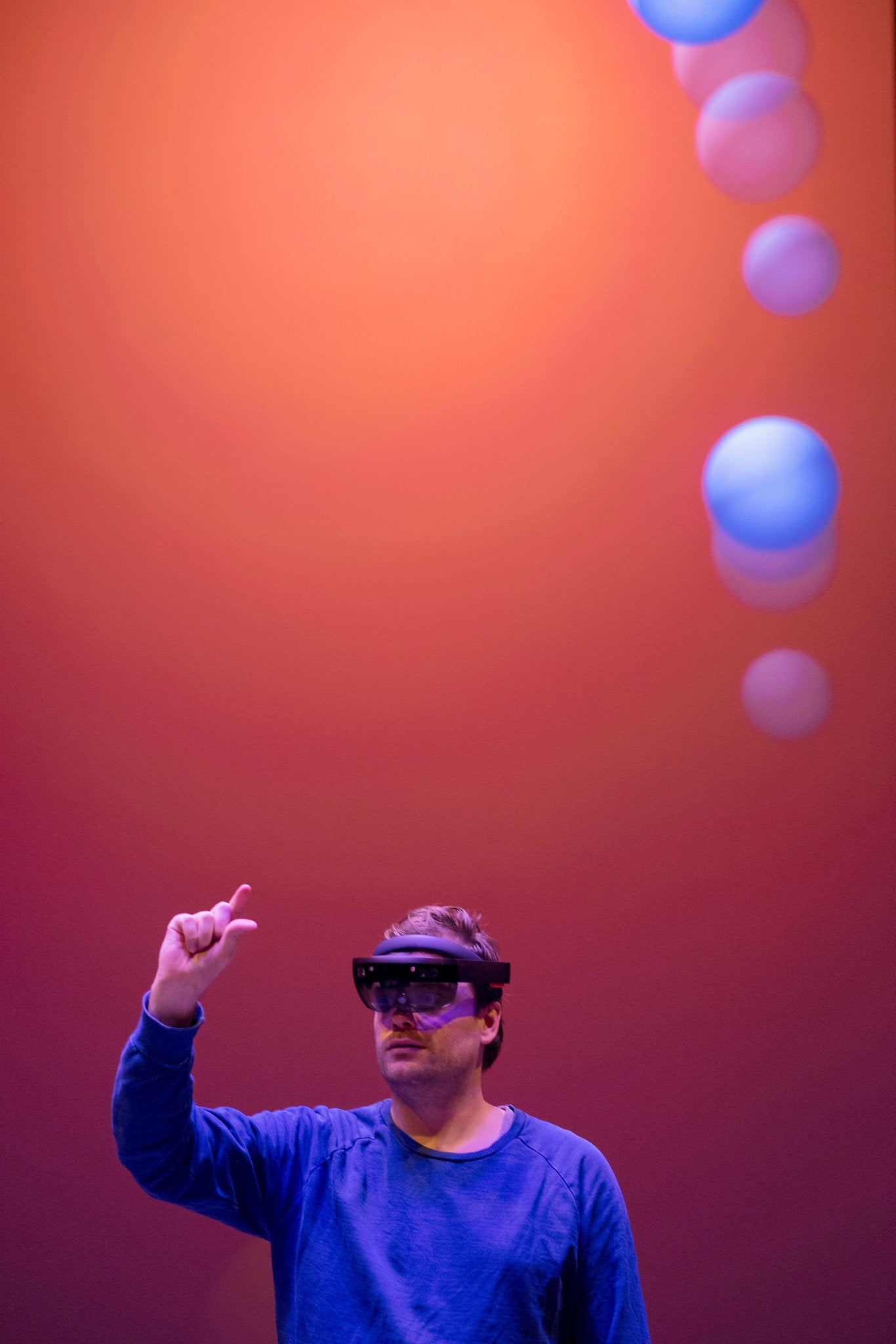 "Bloom: Open Space," an art and music installation in Amsterdam created by Mr. Eno and the musician and software designer Peter Chilvers.
Herman Wouters for The New York Times
"It's the right time for the artists that have been using this technology," said Nicholas Meehan, the founding chairman and artistic director of the Institute for Sound and Music in Berlin, which is building a six-screen, surround-sound projection structure called the ISM Hexadome.
On March 29, Mr. Eno will unveil a different immersive work in the ISM Hexadome, to be presented for the first time in the atrium of the Martin Gropius-Bau museum in Berlin, where he'll be joined by other artists including Mr. Yorke and Mr. Barri; the composer and producer Ben Frost, collaborating with the visual artist MFO; and the sound artists Holly Herndon and Peter van Hoesen.
After the Berlin show, the mobile structure will tour Europe and America through 2019. Nine works created in Berlin will form the basis of the tour, with newly commissioned ones added at subsequent stops, until the presentation includes more than 20. It will return to Berlin in September 2019.
"We're seeing the beginning of the wave, not even the crest yet, of what's coming," Mr. Meehan said in a telephone interview. In addition to virtual reality and augmented reality, what is now emerging is "spatial technology where everyone is experiencing something together," he said.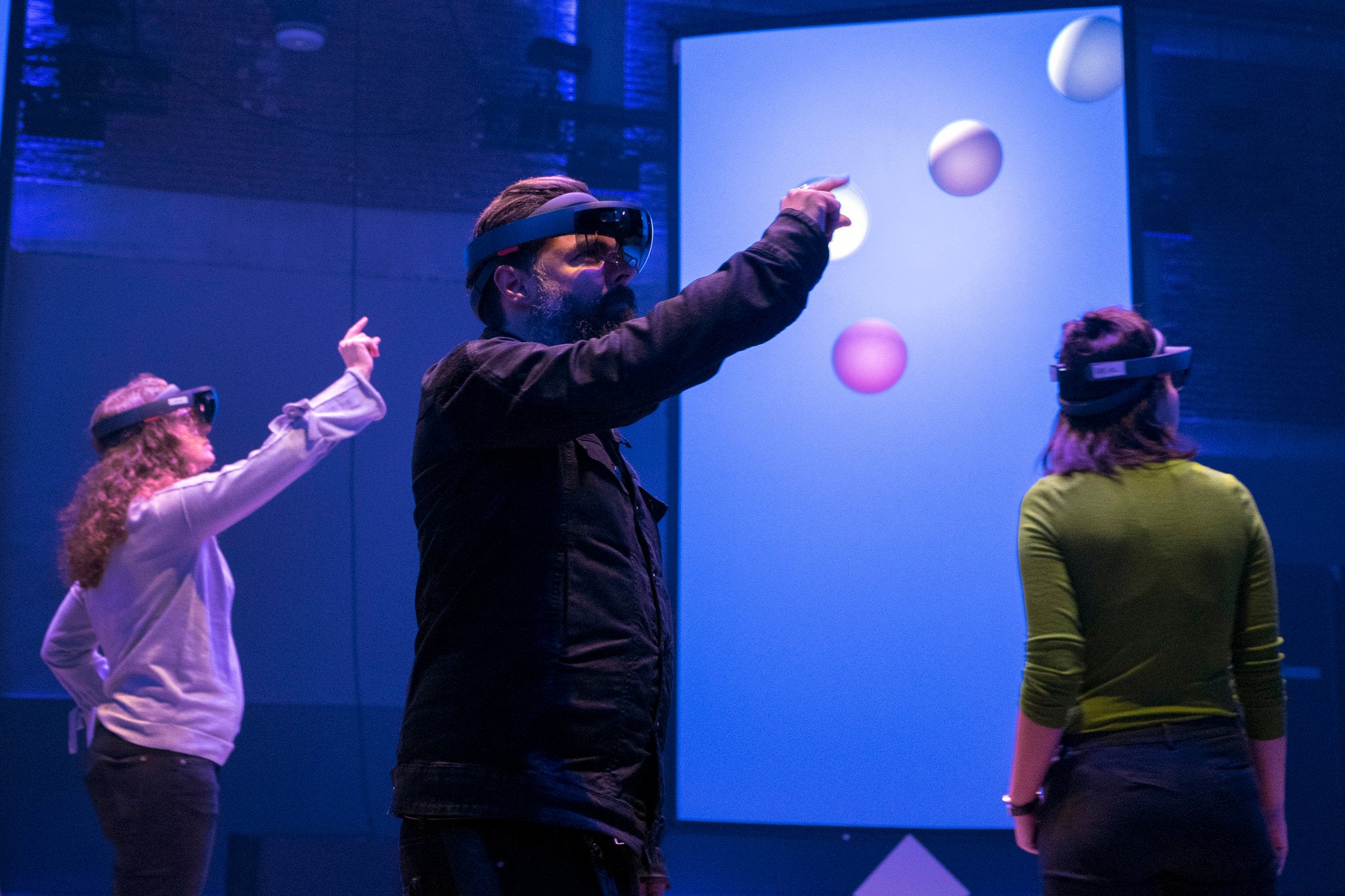 Visitors to "Bloom: Open Space" using their thumbs and forefingers to pinch the air in front of them. Doing so makes new bubbles appear, each one emitting a single, precise musical tone.
Herman Wouters for The New York Times
In an interview in Amsterdam, Mr. Eno said that he saw "Bloom: Open Space," which had a limited five-day run here last month, as "the beginning of an experiment" with these new technologies. It is based on "Bloom," a 2008 smartphone app Mr. Eno created with Mr. Chilvers, which also generates bubbles and tones when the phone's screen is pressed. Its immersive evolution was "a kind of demo to see how far we could take it with the technology as it stands at the moment," Mr. Eno said.
Mr. Eno wasn't entirely enthusiastic about the prospects. "I think there's something there," he said, ambiguously. "I'm very aware of the limitations, but I'm also alert to the possibilities." But he's attracted to the potential. "I want to be able to be inside the music, to walk around and examine it from different places," he added. "I don't feel this is a replacement for other musical experiences. I feel it's an easy thing to add."
Mr. Barri, who has made videos for Radiohead and toured with the Chilean-American electronic musician Nicolas Jaar, creates live video effects during his concerts. In the past decade, he's been developing his own software, Versum, which creates what he calls a "3D real-time virtual world" that is responsive to his input.
During a live performance, Mr. Barri sits at the center of the Hexadome and guides the audience through a musical composition inside his virtual world, using a joystick. "We, the listeners, the viewers, will start at some point in space, and then where we will move will determine what we see or what we hear," he explains. "It really depends on how I move what music will be heard."
Mr. Barri doesn't employ virtual reality goggles because he thinks having "something stuck to your face" is awkward and restrictive. He said much of the technology being developed doesn't have musicians in mind, so the only way for him to create the work he wants is to "really intensively dive into the programming."
Mr. Eno, an early member of the band Roxy Music, has had a long career of bending technologies to his alternative sound purposes, like using multiple cassette tapes in the 1980s to create overlapping, unsynchronized sounds, or using 12 high-powered computer-controlled projectors to beam visuals for his musical piece "77 Million Paintings" across the sails of the Sydney Opera House in 2009.
This month, Mr. Eno announced that he would release a CD box set, "Music for Installations," in May featuring works he has composed since 1986 for mixed-media installations in galleries, airports, hospitals and other public spaces. One piece, "Kazakhstan," for example, was written to accompany the artist Asif Khan's 360-degree movie, "We Are Energy," in the British Pavilion at the World Expo in Kazakhstan.
Like Mr. Barri, Mr. Eno says he feels that musicians are only beginning to explore the potential of immersive tools.
"Philosophically, in terms of our understanding of what it is, we're right at the beginning," he said. "But also technically, it is difficult. There's a slightly awkward imbalance between the complexity of the system and the simplicity of the results."
"That will change, of course," he added. "The technology will become more and more transparent, and using it will become less difficult. Right now, it's quite a struggle remembering that you're not only trying to get it working, but also trying to do something worthwhile with it."
Author: Nina Siegal
Publication: The New York Times
Original article appeared here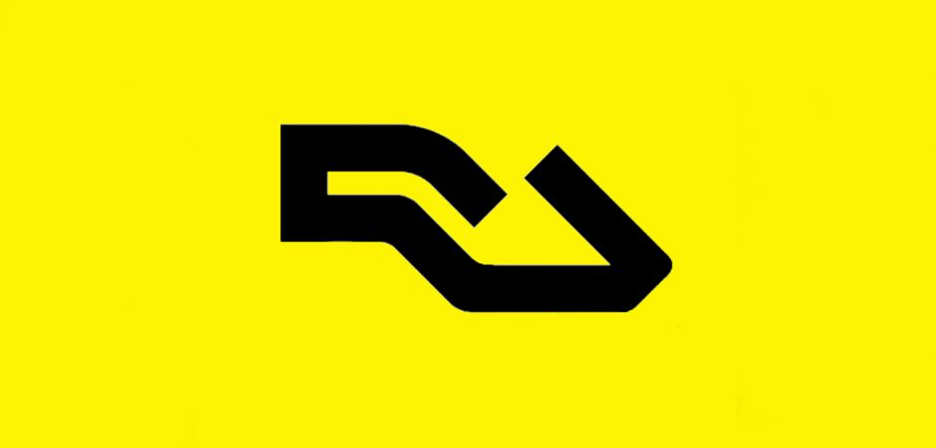 Peter Van Hoesen & Heleen Blanken in Berlin - Resident Advisor
The ISM Hexadome is a celebration of artistic collaboration. Created by the Berlin Institute For Sound & Music, the immersive 360° audiovisual exhibition contains six screens surrounding the audience, along with multi-channel speakers built with the help of a local digital media studio and the Center for Art And Media in Karlsruhe.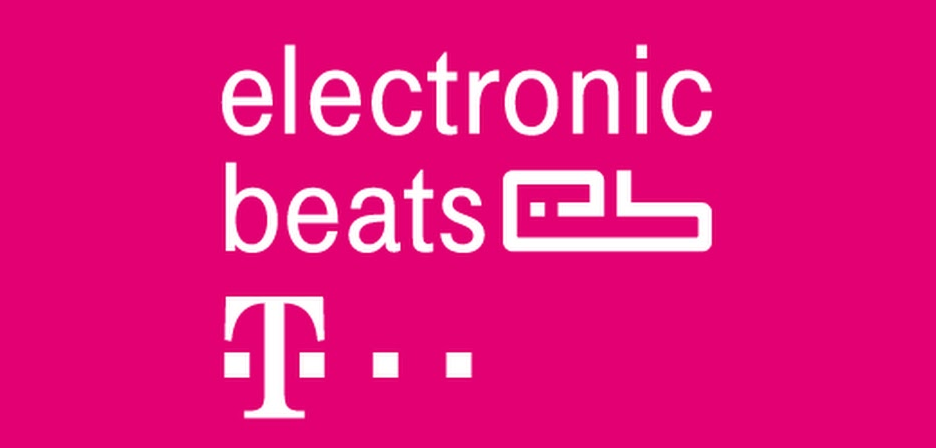 Berlin's ISM Hexadome Is What Immersive Audiovisual Art Has Been Missing
On one dreary and rain-soaked afternoon in March, Boston native Nick Meehan sat on two small granite steps leading into the large, ornate atrium of Berlin's Martin Gropius Bau. He looked out into the barren, empty space that would eventually host the ISM Hexadome exhibition.