16.02.2022
Electronic Music History - Birthplace Chicago
In partnership with Google Arts & Culture, the ISM was invited to develop a series of online music history articles for the 'Music, Makers and Machines - a brief history of electronic music' exhibition. The exhibition was launched earlier this year alongside contributing organisations such as the Moogseum, Barbican, Akademie der Künste, Musikinstrumenten Museum, Amsterdam Dance Event, ZKM, WDR and INA - to name just a small selection of amazing institutions.
The ISM is proud to present a selection of exhibitions that focus on cities across the world that played an important role in what electronic music, and in this case dance music, is today. Starting with Chicago!
From house to footwork, Chicago played a significant role in the development of electronic music over the years and is regarded as the birthplace of house music. Below you can dive into our exhibition for the Google Arts & Culture 'Music, Makers and Machines' series on the history and role of Chicago as an epicentre for music.
If you are curious to dive into more of the ISM articles now, you can visit https://artsandculture.google.com/partner/institute-for-sound-and-music. We will be posting a new article each month.
Huge thanks goes to Thomas Venker for this excellent piece!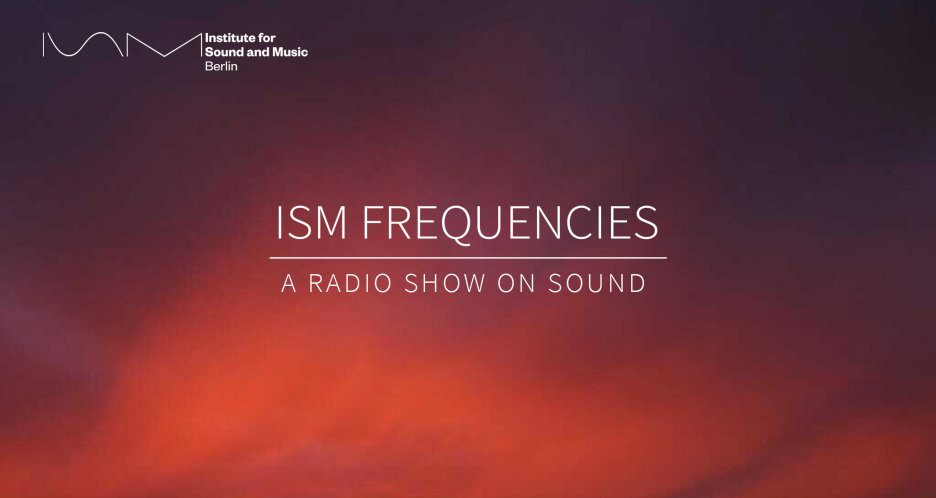 ISM Frequencies | A New Radio Show for Refuge Worldwide
On June 30th the ISM broadcast the first episode of a quarterly radio show for Berlin-based station Refuge Worldwide. Each episode, we invite an artist to create an audio piece exploring the world of sound and the cultural impact it can have on us and the world around us. For our inaugural episode we have invited interdisciplinary artist Lea Fabrikant and visual musician Tarik Barri, who together go under the name "Zo."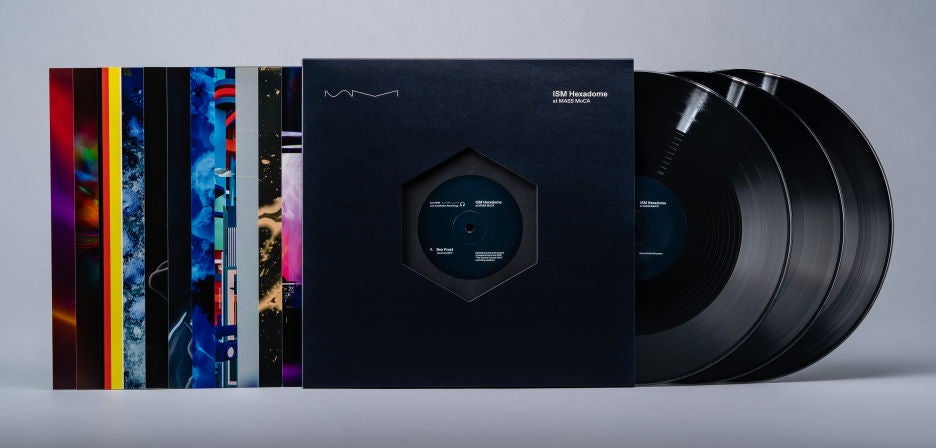 ISM Supporter Program
As part of an initiative to support our long term goal, the ISM is releasing an album featuring recordings from the ISM Hexadome installation, featuring such artists as Suzanne Ciani, Ben Frost, Peter Van Hoesen, and Frank Bretschneide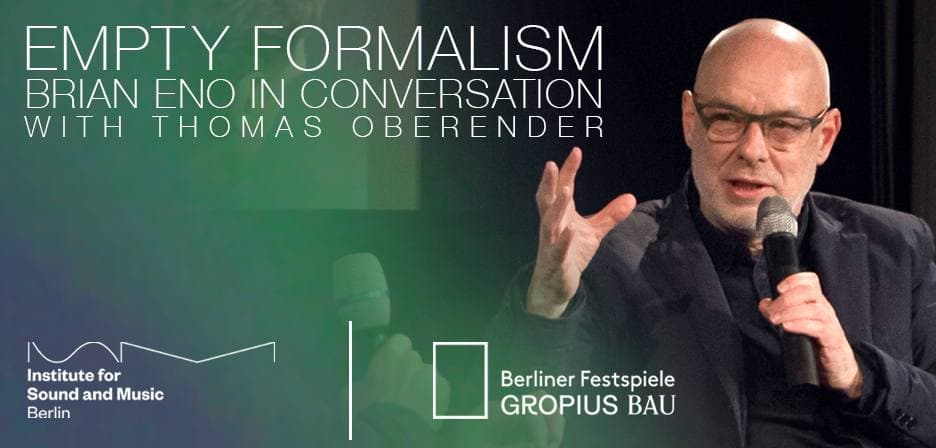 Brian Eno in Conversation with Thomas Oberender
On this third anniversary we reflect on a different past, while being mindful of the experiences we have yet to look forward to, In collaboration with Berliner Festspiele, we are proud to share the discussion between Thomas Oberander and Brian Eno on EMPTY FORMALISM at Gropius Bau, created for the ISM Hexadome.