05/04/2018
René Löwe & Pfadfinderei "THE P!EACE"
Want to hit the ceiling, to change the perspective, then float in wide spheres and rushing wind, turning on my own axis in free fall, pictures like parachutes, the bass a compass, off the beaten paths through time and space, das Labland, as far as the eye can see, the legs are dangling in space, point A becomes B, cpatch, 3Dub…..just a frame on the big timeline. Click Render and always play.

René Löwe has long been an important figure in Berlin's electronic music scene, and his compositions helped to define the sound the city is so well known for. Under the name Vainqueur, Löwe's compositions such as "Lyot," released in 1992 on the Maurizio label, became a benchmark for the early 90's electronic sound. Löwe's influential work is a unique blend of minimalism with dense, textured, and spatial sounds.
René Löwe's Facebook Page

Pfadfinderei is a Berlin-based international collective specializing in interdisciplinary concepts for visual music performances, multi-media installations, stage shows, and creative direction. Going beyond their initial roots of screen work, they apply immersive components to fuse light, video, and spatial design.
Pfadfinderei's Facebook Page

LIVE PERFORMANCE: René Löwe & Pfadfinderei SCHEDULE
Sunday, April 22nd: 20:00 - 20:45
Sunday, April 22nd: 21:00 - 21:45

Tickets for the Live Performances

INSTALLATION SCHEDULE:
Saturday, April 7th: 10:00 - 22:00
Sunday, April 8th: 10:00 - 22:00

Installation Tickets available at the entrance of Martin-Gropius-Bau on the day of each showing.

Full ISM Hexadome Exhibition schedule

Follow ISM Hexadome on
Twitter: @ismhexadome
Instagram: @ismhexadome
#ismhexadome #gropiusbau

Funded by:
German Federal Cultural Foundation, Senate Department of Culture and Europe.

Presented in collaboration with:
Pfadfinderei, ZKM | Center for Art and Media Karlsruhe, Norient, IRCAM, Deutschlandfunk Kultur.

A guest at Gropius Bau.

Official Partner:
Audi City Berlin.

Supported by:
System 180, Meyer Sound, Resolume, Squareball, Krombacher, Schweppes.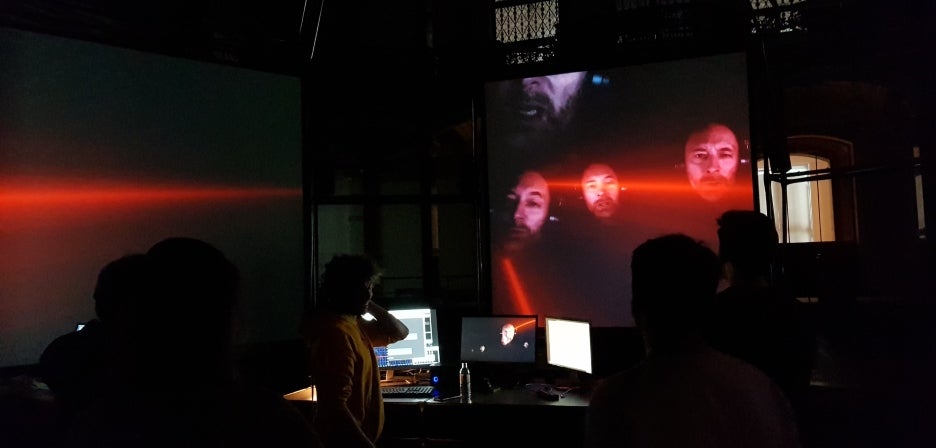 Tarik Barri & Thom Yorke "CITY RATS"
Tarik Barri presents a composition created in collaboration with Thom Yorke. Inside the virtual 3D universe of Barri's self-programmed "Versum" software, all that is heard can be seen, and all that is seen may be heard, to take full advantage of the ISM Hexadome.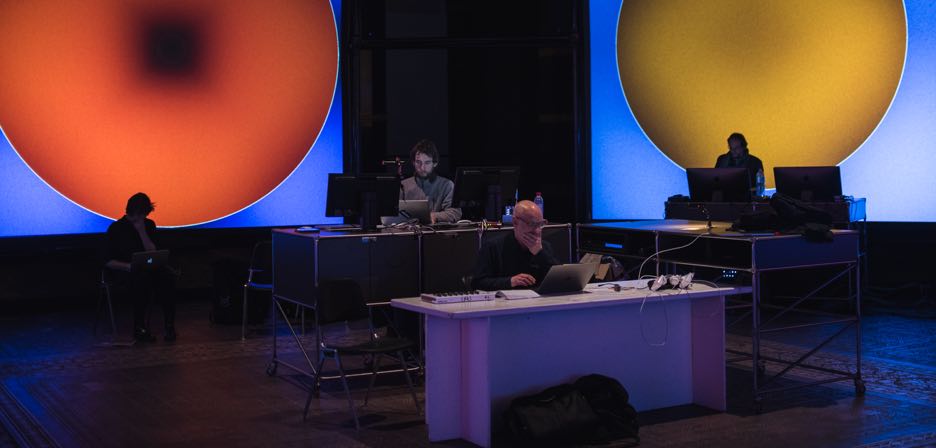 Artist Talk: Brian Eno in Conversation with Thomas Oberender
Thomas Oberender, Curator and Artistic Director of the Berliner Festspiele speaks with English musician, composer, record producer, singer, artist and founding father of ambient music Brian Eno.