15.08.2019
Mastering & Engineering: Interview with Frederic Stader - Discogs
While at a record fair in Cologne late last year, we met Frederic Stader, a Mastering and Vinyl Cutting Engineer from Germany who had worked on one of the best selling releases on Discogs in 2017, a reissue of Through The Looking Glass by Midori Takada. After talking to Frederic we were left with a lot of questions about the process of Mastering & Engineering. While in Amsterdam recently, his schedule allowed him to drop by our office to answer questions!
Frederic is working as a freelance Mastering and Vinyl Cutting engineer at Emil Berliner Studios in Berlin for the last 5 years. At EBS, Frederic has worked on their projects by Deutsche Grammophon and the Berliner Philharmoniker, as well as with his own MusicMattersMastering clients. Since mid-2018 he also masters and cuts at Angström Mastering in Brussels.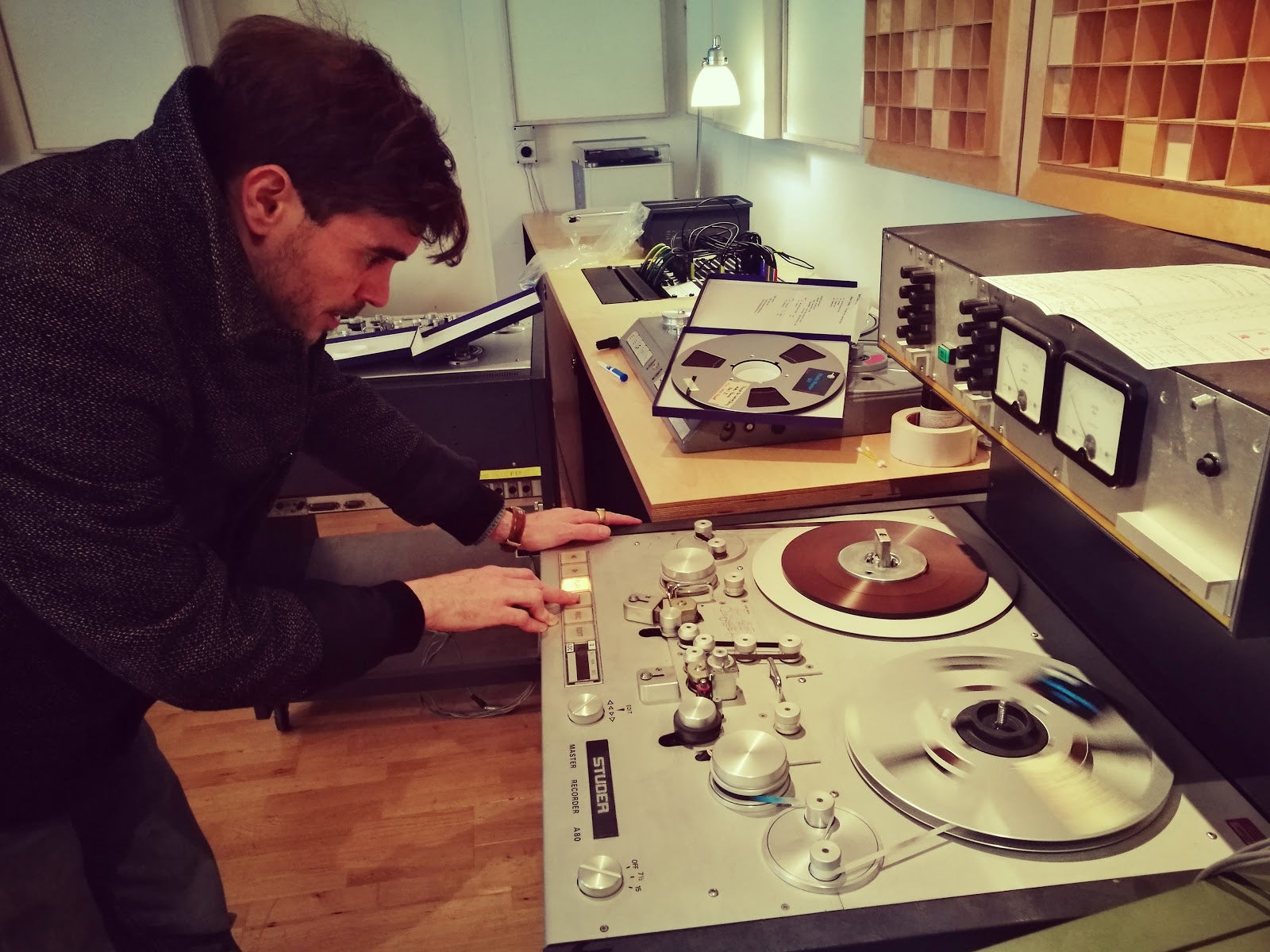 How did you get into Mastering & Engineering?
In 2000 I did an internship at Dubplates & Mastering which was run by Moritz von Oswald. I became his trainee and he showed me how to cut vinyl and do mastering. After several months and a lot of sessions with the three other engineers, I became FST a mastering and vinyl cutting engineer at Dubplates & Mastering.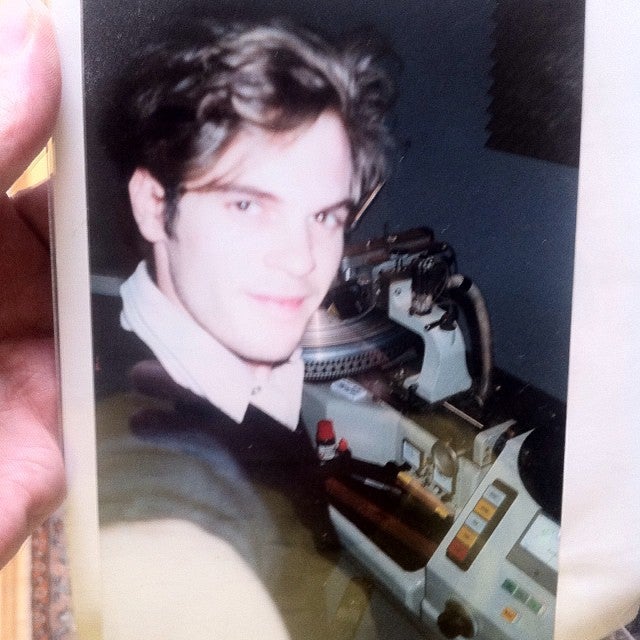 You must have been interested before that.
Before that, I was already producing music and had been working in a recording studio for about 3 years in the mid-90s. I did pretty much everything there. Making coffee. Editing audiotapes of speeches by the Dalai Lama. Helping set up a 16×16 matrix for Oskar Sala.
Besides the studio work I was working as a FOH mixing at "Insel der Jugend" in Berlin. After that, I attended the School of Audio Engineering, back when slicing audio reels was still part of their curriculum.
What does your average day look like?
I spend about 30% of my time communicating with clients, writing emails, etc. I spend 20% of my day listening to clients' music to evaluate what needs to be done, as well as receiving and giving feedback. The other 50% is the actual work of preparing the pieces, mastering the music and cutting the masters.
What do you feel is your responsibility in the process?
As a mastering engineer, I come from a long heritage of craftsmanship which is exactly what I'm offering my clients. It's my responsibility to optimise the transfer of a piece of music to the lacquer acetate or other medium in the best possible way.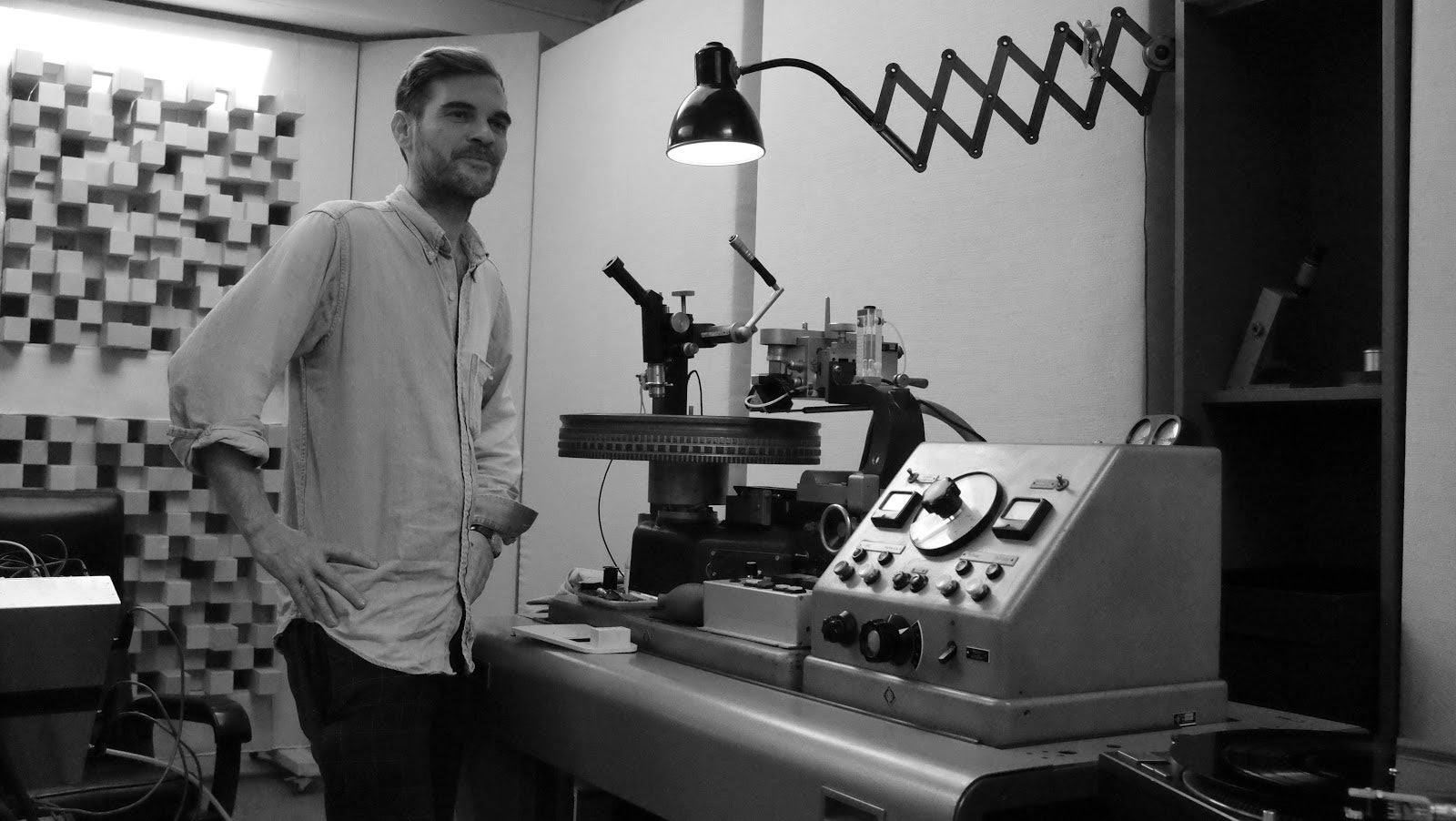 What do you like best about your job?
Music is a transporter of emotions and when I have finished my work I am full of them. So when I get feedback for my work from clients, that triggers my positive emotions connected to the music.
What is your signature touch?
My sonic signature is to create the optimal balance between dynamics and loudness without doing any harm to the original intent of the music. Clients say: it sounds like my music, but better. Adding the final sprinkles and sonic texture that makes the music sound marvellous
What recording are you most proud of and why?
Mostly all! Here are a few of them:
Most recently I remastered Satoshi Ashikawa's undeniable classic of Japanese environmental/ambient/minimalism STILL WAY, originally released in 1982 as part of the Wave Notation series, with Midori Takada on Vibraphone via WRWTFWW.
The Last Concert by Claudio Abbado as conductor of the Berliner Philharmoniker. I am very proud to have cut it in Halfspeed. (Have a look at the discogs entries of side names.)
Richard Strauss: Alpensymphonie op.64 by Christian Thielemann has become a vinyl reference record worldwide.
As this have been pieces by old Masters I am very honoured and proud to have remastered the Midori Takada record from the real tape to the lacquer, a true AAA analogue cut. Midori Takada told me recently, "You helped me to bring back the clarity to my music and to bring it to the next level ! I am deeply thankful." Only her '83 RCA LP was recorded to analogue tape. All the other LPs were the earliest digital recording generation. I have remastered and cut the lacquers for all her reissued LPs and mastered as well her current LE RENARD BLEU / Kenzo release.
In 2017, I also remastered the vinyl reissue of Kenji Kawai's Ghost In The Shell Soundtrack. This was the first official release of the 1995 soundtrack on vinyl. I was very thrilled as that is one of my personal favourite soundtracks. Working on something you love so much while trying to transfer it to the medium in the best way possible was very challenging. Also, the feedback from the listeners around the world on this remaster is still overwhelming.
How does that selection process work? How do you get selected, do artists approach you?
I am working with a few labels and artists exclusively as their main mastering and cutting engineer. I also work with a selection choice of mastering engineers that like to work with someone who can provide feedback on their work, so there can be beneficial progress. I also have clients where the label allows the artist or mix engineer to choose his own cutting engineer, which would then be me.
What type of equipment do you use?
I used to cut on Neumann VMS 70 and VMS80. Currently, I am cutting on a heavily modified Neumann AM32b Cutting system with a Stuka pitch controller and Neumann SX74 cutting head with modified SAL74 amplifiers.

Pictured: starting the Midori Takada Reel from a Studer A80 for the transfer to the lacquer on a Neumann VMS80 at Emil Berliner Studios. The main outboard Analogue transfer & processing contains a KNIF Custom Mastering console and a KNIF EKSA solid state equaliser along with the VACUVOX U23m tube mastering compressor.
Most of the time this is sufficient, but if I need more bands or a different color than I use an EAR 825Q tube mastering equalizer and different NEUMANN PEVb vintage mastering equalizer. The classic MASELEC MLA-2 and MASELEC MDS-2 are also in the chain.
The U23 is a German product, while Russian born Rein Narma who immigrated to America after WWII built the first prototype for Les Paul in 1959 using the U23 design. Sherman Fairchild licensed Narma compressor shortly after Les Pauls' custom build and named it the 660 and the stereo version 670. The design of the Rhode & Schwarz U23 was the foundation for historic compressors / Limiters such as the Fairchild 660/670 and the Telefunken u73 and V76. The VACUVOX are today handcrafted in Amsterdam. We're super happy to work with it because it was and it is again the best Vari-Mu I have ever listened to.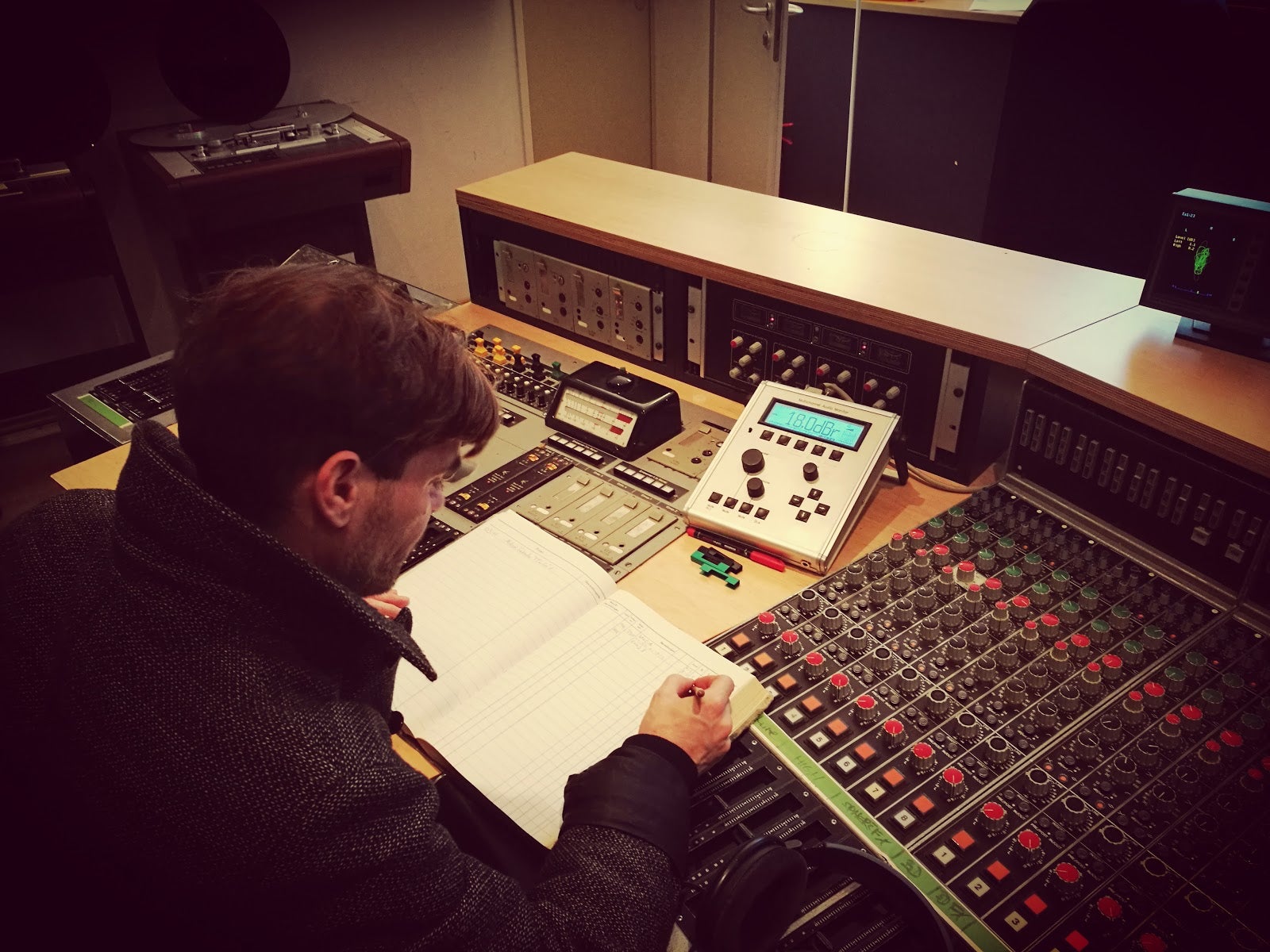 Pictured: writing cutting notes of the Midori Takada remastering into the Cutting Book, of the record lathe at Emil Berliner Studios, formerly owned by DGG
Some other equipment includes:
A Studer A80 1/4 inch tape machine including preview delay for AAA cuts and a Telefunken M15A 1/4 inch tape machine.
For cassette, we use the Tascam 122 mk3 deck.
For Monitoring, we use ATC 110ASL PRO and in nearfield PSI.
For headphones, I am currently testing the Phonon SMB-02 and beta testing the new HEDDphone® by HEDD Audio whose Type30 speakers are in my home Studio.
For AD DA it is a Merging Technologies Anubis, a Prism – ADA8XR Dream and – Orpheus.
I use no digital room correction as the room is fully sonically treated.
Something I was just wondering about while talking to you: Do you ever worry about your hearing?
Yes, I do, very much! They are my main tool to work, so when I go to concerts I wear custom made earplugs to avoid too much impact. My hearing, of course, is the most important.
How do you feel about digital versus analogue?
Well, we're in a digital world now and the digital world has a lot of beneficial approaches for handling audio. Analogue had a meaning when adda was not as good, but now conversion makes no difference and cutting from tape is a process that is VERY limited.
Back in the day, records sounded good on tapes because the people behind the scenes knew how to make a great sound out of it. They had a heritage. With today's trend, it's going to be people wanting to go to tape not knowing what is the difference is between dbu and dbfs…therefore it would need extra processing. More education is needed. But physically it's still something else compared to full analogue cutting.
I think we will see specialised vinyl, as there is a further separation between digitally created records and analogue cut records. You can slowly see that already happening.
What is your opinion about the Loudness Wars?
This is a big issue, because of digital technologies. For a lot of people good sounding means loud, and loud means always better, so there has been a lot of damage done to music in the past three decades. I am a fan of very dynamic masters. Of course, there is certain music that needs a type of density, which then can be provided. In general, the problem is that so many people are losing out on the connection to the details and the dynamic in the music. If everything has the same loudness, then it's difficult for our ears to perceive depth and transience and all the information that helps us perceive and understand what we listen to. And losing all the nuances in the music is like losing all its memory and emotions like tears in rain…
Which record do you think is perfectly mastered?
I recently did a remaster and cut for We Release Whatever The Fuck We Want of the artist EP4. I was lucky to have very good source material which I was able to transfer to the lacquer in absolute amazing quality. And the further process electroplating and pressing the actual record was also really satisfying. So, in the end, we had a record that was mastered right, cut right, pressed right and it sounds so…joyful! To listen to something where all the parameters were in sync and worked out is mind-blowing.
Transferring music to a medium, like vinyl, is a process where many mistakes can occur along the way. For the listener, it is not always easy to distinguish: Where did it happen? Was it bad mastering, a bad cut, what kind of cut DMM or lacquer or a bad pressing? Labels sometimes have to take some hard criticism from an audience which is not always familiar with the process. Pressing plants sometimes handle small labels differently and because the process is analogue it will always have some faultiness. So it is good to get a second quality check! I also offer Quality control to my clients and I work closely with most of the pressing plants in Europe.
Is there an Engineer who you admire?
Yeah of course; Stan Ricker for his fantastic Half-speed cuts and Bob Katz for his knowledge and humor. I also still admire Moritz von Oswald very much because he also created his very own sonic signature touch on his music and his mastering.
What does your own music collection look like?
I have around 4500 records. Part of it is a collectn from certain time frames. A small collection is from the '90s when I was beginning to buy records, to the time when I started cutting records and I got many archive copies. But I also released music by myself on labels like Warp Records, Schematic, Tresor and others in the late '90s and early 2000s.
What projects are you working on right now?
I've just finished mastering the 5th solo album by Matias Aguayo. It's a shared release on his label Cómeme and Crammed Discs in Brussels. It's his 5th solo album I am mastering so I am proud of that.
Currently, I am working on live recordings from the ISM Hexadome exhibition at Martin Gropius Bau in Berlin last year. Frank Bretschneider, Ben Frost, Peter Van Hoesen, and other artists created a piece of music for 52 speakers, 360 degrees, like a dome of speakers above you to your feet. They recorded it with a Neumann kunstkopf microphone as a binaural recording. I have finished the mastering and will start on the vinyl cut soon. It will be available as a box set as part of a donation drive.
Error while parsing resolvers output for content type ISM.Models.ContentTypes.Video, codename n0d261312_2ee1_0176_db0a_41ce04e174dd at line 2, column 29.
That must have been a challenge?
Yes, to have binaural music on speakers of that sound precision, to perceive a sound because it's like 360 degrees all around you. Normally with speakers, you can just curate the stereo image but not something phantom from behind and out of the stereo field, which you can do with headphones for example. So it will be a challenge for the vinyl cut!
Anything else?
I am also working on more half-speed cutting. There is a wide range from Jazz to Classical music and experimental music that benefits a lot from the process of half-speed cutting and that's something I will do more of in the future.
Can you tell us a little bit more about your involvement with the Abbey Road Institute?
It is a guest lecturer position in the mastering class by Darcy Proper. Their curriculum on mastering includes a part about vinyl mastering and cutting. As I had the chance to gain some knowledge and skills, I love to share what I have learned in the past 20+ years. I estimated that I have cut around 5000 records in that time, which must be over 20,000 songs.
Anything else you'd like us to know?
I've been using Discogs for research since the early years. I think it's a great platform for research and trading. I have recently started to add part of my private collection of heavy bass music from the early 2000s London days, which is now quite popular again!
Publication: Discogs
Original article available here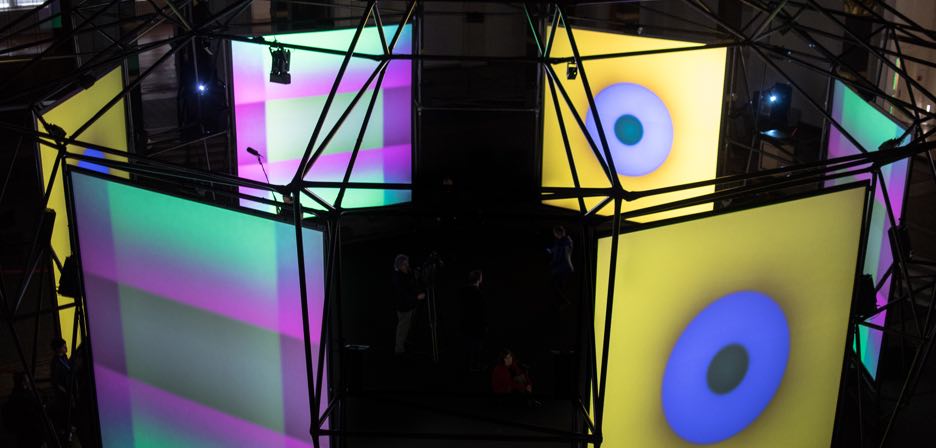 Presenting Brian Eno "Empty Formalism"
The first installation for the ISM Hexadome and world premiere of "Empty Formalism," the latest work by Brian Eno.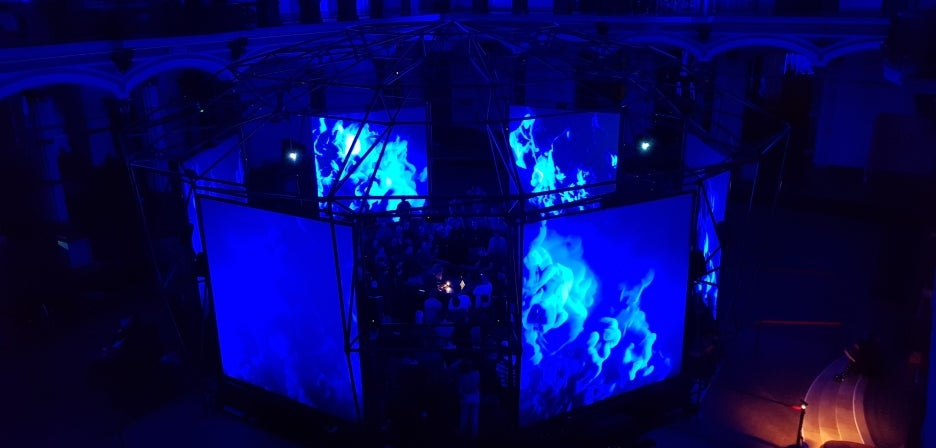 Ben Frost & MFO
Die räumliche Dekonstruktion von Aufnahmematerial seines 2016 erschienen Albums "The centre cannot hold" bildet die Grundstruktur der hier gezeigten Arbeit im ISM Hexadome.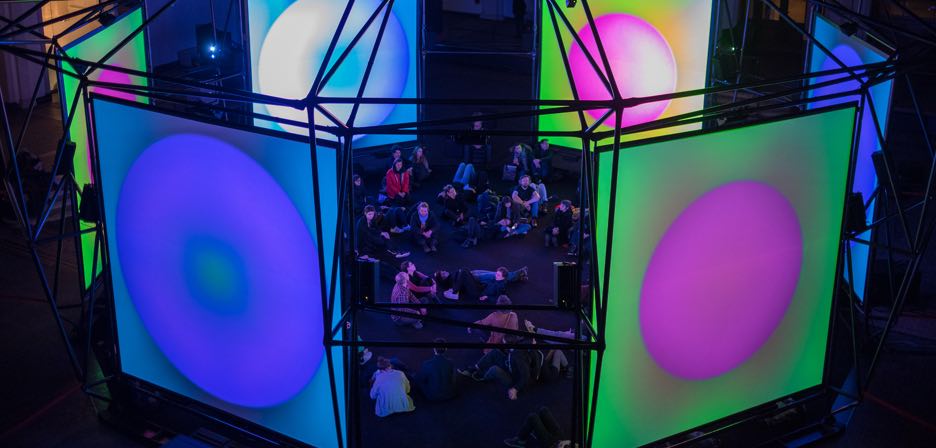 Final Weekend at ISM Hexadome
The final weekend to experience the ISM Hexadome Exhibition at Gropius Bau has arrived. On Saturday, three new installations will premiere and run throughout the day from Peter van Hoesen & Heleen Blanken, CAO & Michael Tan, Ben Frost & MFO, Holly Herndon & Mathew Dryhurst. On Saturday night, the ISM will also show previous installations from 6pm to 10pm.