28/11/2018
ISM Hexadome Retrospective - Gropius Bau, Berlin
With the end of 2018 approaching, the ISM would like to thank the ISM Hexadome volunteers, visitors, supporters, members, partners, and artists involved, for what has been a remarkable year and an incredible first exhibition for the organisation.
Before we look forward to 2019 and a number of exciting announcements, we would like to take a moment to reflect on a memorable experience at Gropius Bau in Spring, 2018.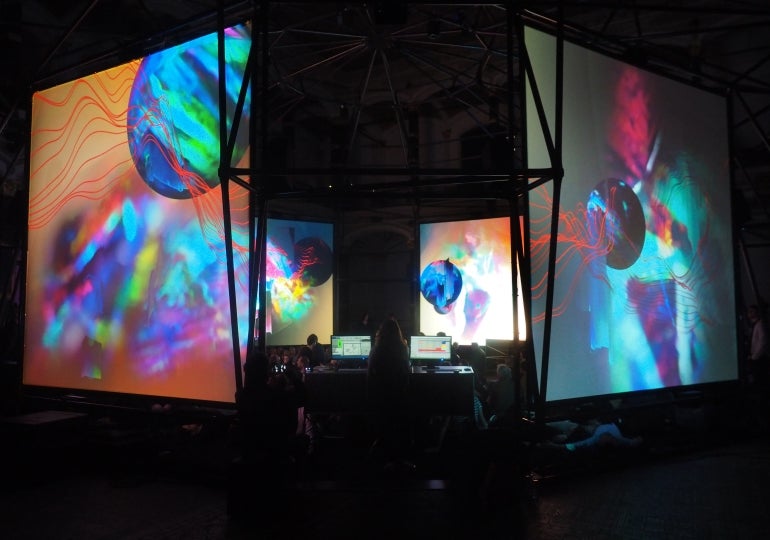 Lara Sarkissian & Jemma Woolmore
THRESHOLDS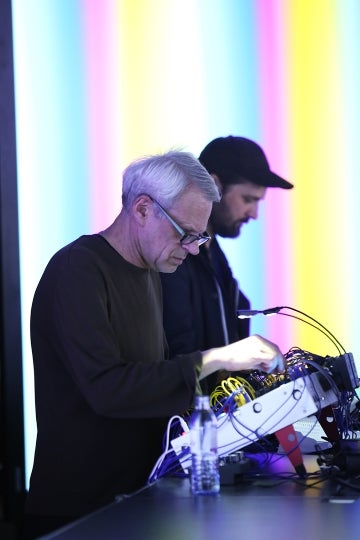 Frank Bretscheider & Pierce Warnecke
APPROXIMATE ACCURACY
Over four weekends, a selection of live performances and installations were presented by nine audio-visual artist collaborations from Peru, Netherlands, Belgium, Armenia, England, Australia, Germany, Canada and USA. These works represented a diverse range of concepts and disciplines, from 3D universes, artificial neural networks, ancient iconography, matrixes of oscillators, collages of voices and hymns, electron microscopes, and at one point, a cast of live actors leading crowd participation - to name a few.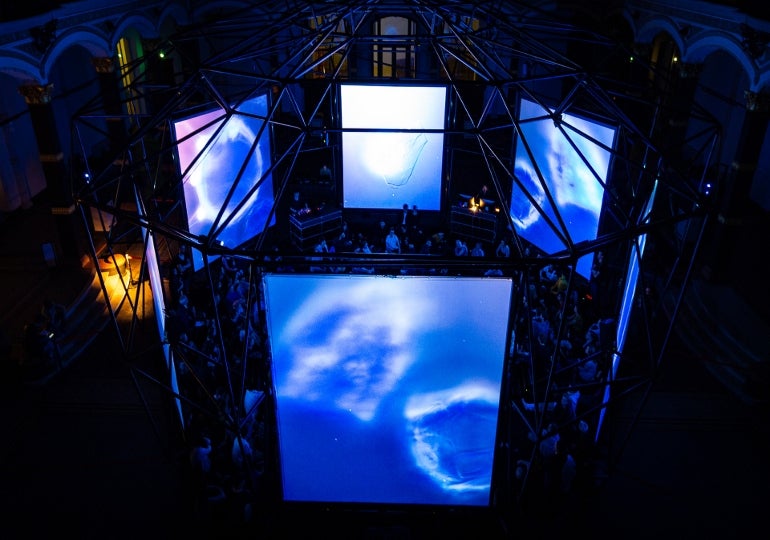 Peter van Hoesen & Heleen Blanken
ADAPTIVE ENQUIRY No. 1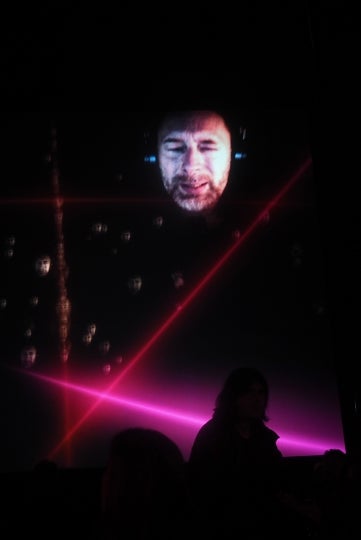 Tarik Barri & Thom Yorke
CITY RATS
The ISM organization's primary role was to provide a framework, an instrument, that creates the clearest possible channel between the artist and the audience for a complete immersive and shared direct experience.
When sitting in ISM Hexadome, the movement of sound was actually more accurate and less noticeable than one might have initially imagined. There remained the feeling that sounds were moving, but it rarely felt unnatural enough to try to determine how or why…..If the ISM Hexadome proved anything about the themes it explored, like social integration through immersive art, it's that there is a community yearning for a platform—and that there are artists willing to build it.
Daniel Melfi, Electronic Beats
The program was curated with a sense of diversity on every level we could consider, exemplified by emerging artists, established artists, both international and local to Berlin. Together with our partners, we created an experience specifically for their work, for the stunning space at Gropius Bau, and for the audience of Berlin.
ISM Hexadome Retrospective
Video Credit: Daniel Gizzie & Giovanni Dominice
There is no single moment to define it, for all the parts, dedicated contributions, and participants. It was an extraordinary period in time, and one that we are proud to have shared with you. Here's to the first step, and we will see you again in 2019.
Thank you from the ISM.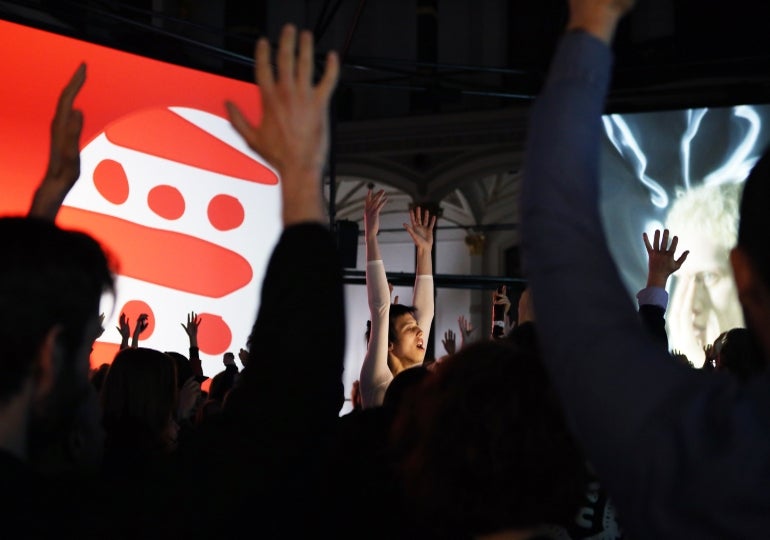 Holly Herndon & Mathew Dryhurst
Spawn Training Ceremony I: Deep Belief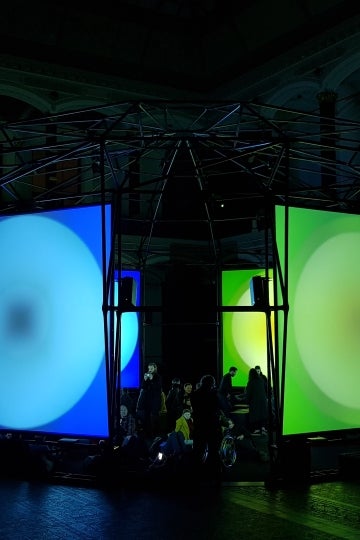 Brian Eno
EMPTY FORMALISM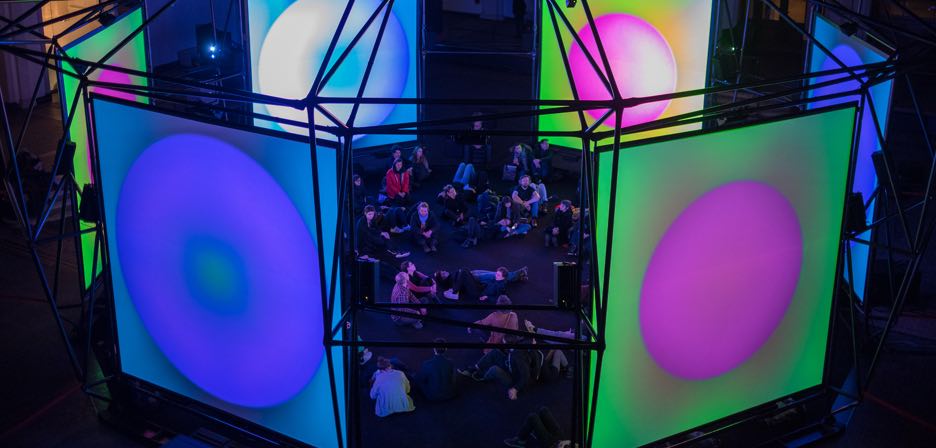 Final Weekend at ISM Hexadome
The final weekend to experience the ISM Hexadome Exhibition at Gropius Bau has arrived. On Saturday, three new installations will premiere and run throughout the day from Peter van Hoesen & Heleen Blanken, CAO & Michael Tan, Ben Frost & MFO, Holly Herndon & Mathew Dryhurst. On Saturday night, the ISM will also show previous installations from 6pm to 10pm.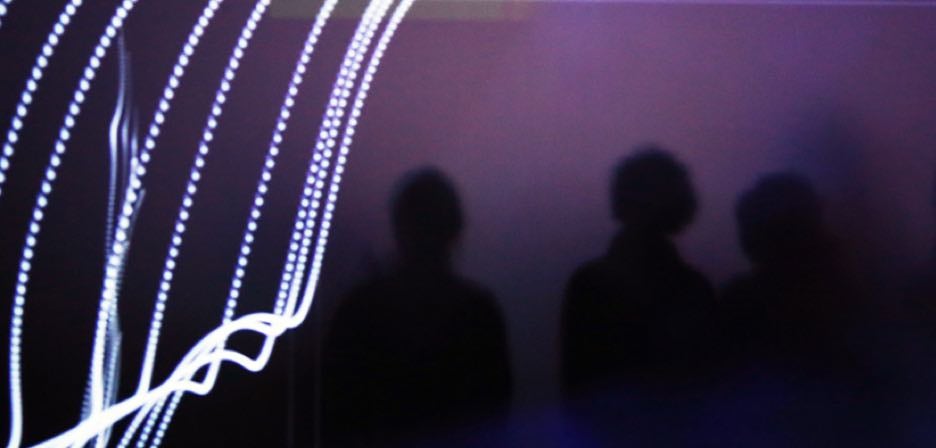 ISM Hexadome Artist Selection
Brian Eno​ • Tarik Barri​ & Thom Yorke • Holly Herndon​ & Mathew Dryhurst • Frank Bretschneider​ & Pierce Warnecke​ • Lara Sarkissian​ & Jemma Woolmore • Ben Frost​ & MFO​ • Peter Van Hoesen​ & Heleen Blanken​ • CAO & Michael Tan​ • Pfadfinderei​ & René Löwe