25/02/2020
ISM Hexadome at SXSW 2020
Austin City Limits
March 14th - 15th
Austin Convention Center
March 18th - 22nd
The Institute for Sound & Music (ISM) brings the ISM Hexadome experience to SXSW 2020 at Austin City Limits and the Austin Convention Center.
ISM Hexadome, a 360° immersive installation demonstrating the empowerment of shared direct experience through sound, art, film and technology, comes to SXSW 2020. Comprised of six large cinematic screens, Epson advanced laser projection technology and 52 channels of spatial sound from Meyer Sound Labs, the installation will feature exclusive commissioned audio/visual collaborative works by artists including Thom Yorke & Tarik Barri, Suzanne Ciani & Auderrose, Ben Frost & MFO, as well as a first-of-its-kind immersive cinematic experience by Paramount Pictures and Little Cinema.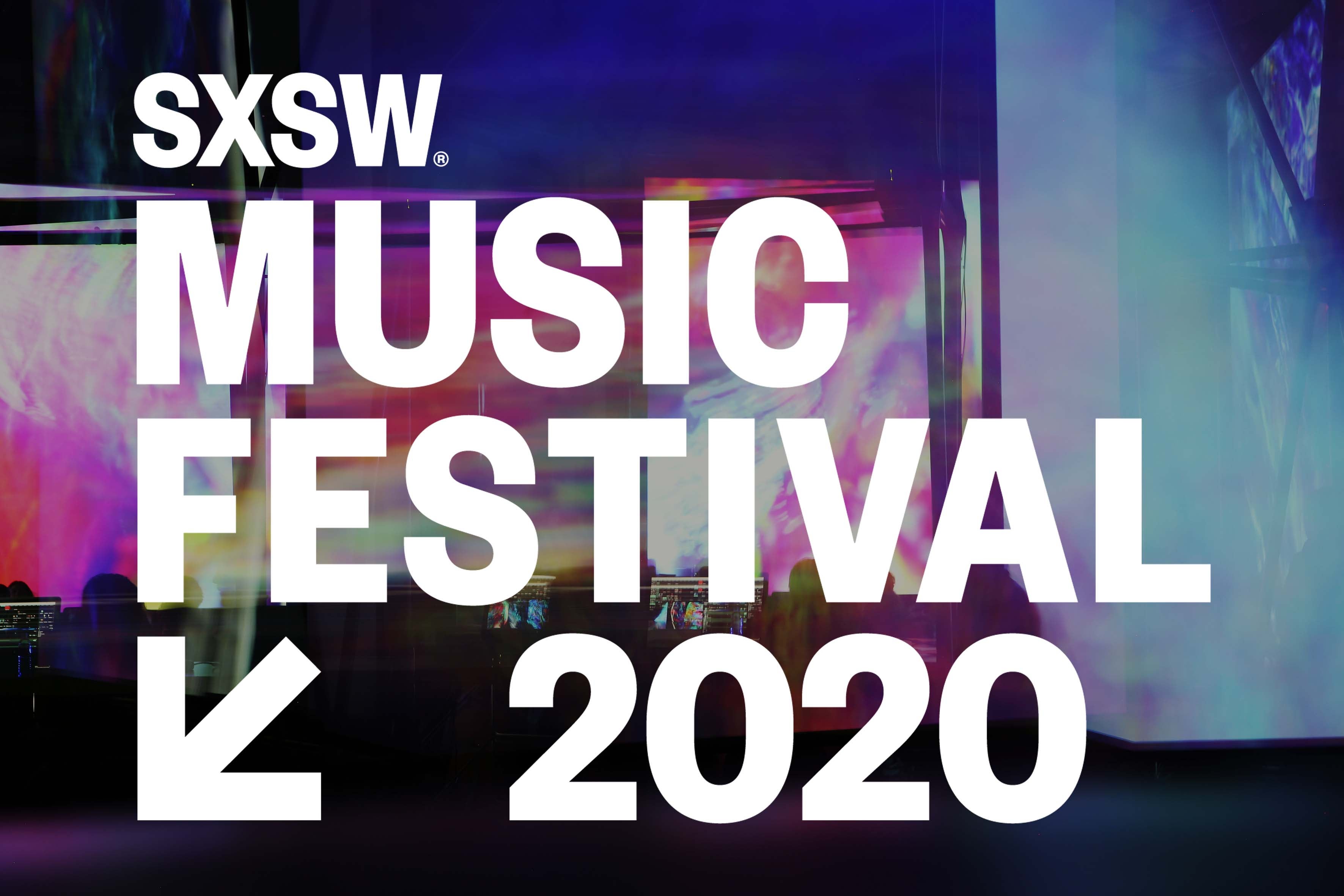 Following Austin City Limits, exclusively for SXSW, the ISM will present a new installation from Holly Herndon's PROTO , and world premiere of CURRENT YOU CAN'T DENY, a new installation and concert performance from Korean electronic producer CIFIKA.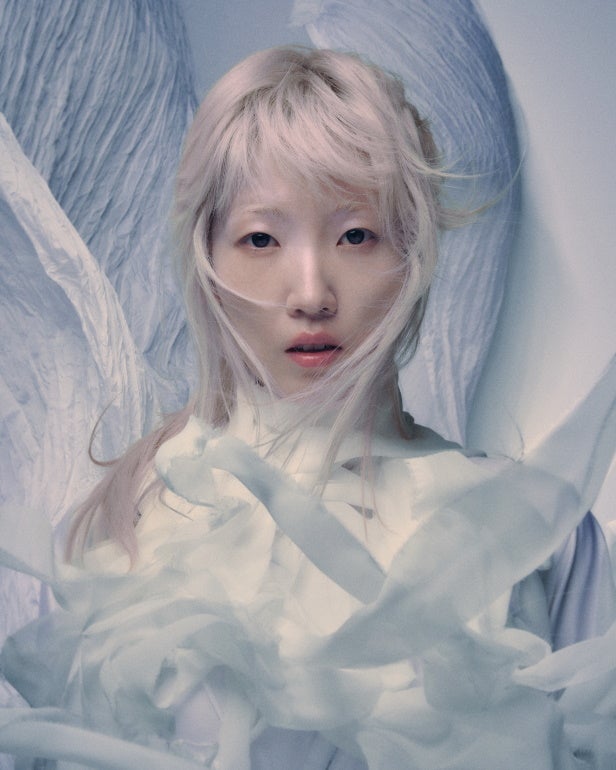 CIFIKA
Image credit: CIFIKA
CIFIKA is a South Korean DIY pop artist who has made a name as a composer of textured electronic music that is futuristic in both sound and process. She has been described by press as "entirely self-invented and undefined, a harmonious clashing of cultures," often combining lyrics in both English and Korean.
Holly Herndon - Eternal
Video credit: Holly Herndon
Holly Herndon operates at the nexus of technological evolution and musical euphoria. Holly's third full-length album PROTO (released 10 May 2019) isn't about A.I., but much of it was created in collaboration with her own A.I. 'baby', Spawn.
For the album, she assembled a contemporary ensemble of vocalists, developers, guest contributors (Jenna Sutela, Jlin, Lily Anna Haynes, Martine Syms) and an inhuman intelligence housed in a DIY souped-up gaming PC to create a record that encompasses live vocal processing and timeless folk singing, and places an emphasis on alien song craft and new forms of communion.

The ISM Hexadome experience.
Video Credit: Dan Gizzie, Giovanni Dominice
ISM Hexadome at Austin Convention Center
SXSW Music Festival 2020
The ISM Hexadome installation program will run for two days, featuring commissioned works from Suzanne Ciani, Herman Kolgen, Holly Herndon, Thom Yorke with Tarik Barri, Peter van Hoesen with Heleen Blanken, Frank Bretschneider and Pierce Warnecke, Ben Frost and an exclusive adaptation of The Never Ending Story in partnership with Constantin Films. These are immersive audio-visual explorations, developed by artists collaborating in sight and sound, and designed to push the boundaries of the ISM Hexadome's unique immersive architecture as a direct means of expression, shared experience, and form of connection with the audience. The ISM Hexadome has been hosted by MASS MoCA, Gray Area Foundation for the Arts in San Francisco, Musée d'art contemporain de Montréal for MUTEK 20, and Gropius Bau, Berlin.
ISM Hexadome | SXSW 2020 Selected Artists
Little Cinema X Paramount
Little Cinema X Constantin Film THE NEVERENDING STORY
Holly Herndon New Installation Commission: PROTO
CIFIKA & MOTHER New Installation Commission: CURRENT YOU CAN'T DENY (+ live performance)
Herman Kolgen RETINA
Suzanne Ciani & AudeRrose UNDER THE ELECTRIC SEA
Ben Frost & MFO
Tarik Barri & Thom Yorke CITY RATS
Frank Bretschneider & Pierce Warnecke APPROXIMATE ACCURACY
Holly Herndon & Mathew Dryhurst SPAWN TRAINING CEREMONY I: DEEP BELIEF
Peter Van Hoesen & Heleen Blanken
René Löwe & Pfadfinderei THE P!ECE
ISM PARTNERS
The ISM Hexadome was brought to North America from Berlin, Germany in 2019 thanks to the "Wunderbar Together" initiative, supported by the German Federal Foreign Office, implemented by the Goethe-Institut and the Federation of German Industries (BDI).
SXSW South by Southwest is an annual conglomeration of parallel film, interactive media, and music festivals and conferences organized jointly that take place in mid-March in Austin, Texas, United States. It began in 1987 and has continued to grow in both scope and size every year. Over the course of one year, SXSW has coordinated with ISM to bring the ISM Hexadome to SXSW in 2020.
Paramount Pictures is an American film studio that is a subsidiary of ViacomCBS. It is the fifth oldest surviving film studio in the world, the second oldest in the United States, and the sole member of the "Big Five" film studios still located in the Los Angeles neighborhood of Hollywood Paramount Pictures is the key partner for Little Cinema's production of "INFINITE" for the ISM Hexadome at Austin City Limits. INFINITE is a sci-fi thriller coming to theaters in 2020.
Epson is a global technology leader and manufacturer in the printer, professional imaging, projector, scanner, system devices, and factory automation categories. Going the extra mile to develop a lasting relationship, Epson has supported ISM with high-powered, innovative laser projection technology, providing a visual solution and service that has exceeded all professional expectations and wowed audiences along the way.
Little Cinema Award-winning experience production company focused on film. Little Cinema began a meaningful collaboration with ISM starting with a full feature length adaptation of Darren Aronofsky's ecological thriller "Mother!" at the Musée d'art contemporain de Montréal during the 20th Edition of MUTEK. This was followed by a stunning adaptation of "The Neverending Story" in collaboration with German film studio, Constantin Films, at MASS MoCA, Contemporary Art Museum in North Adams, MA, US. ISM is proud to work with Little Cinema for their biggest production to-date, in partnership with Paramount Pictures, to bring the "INFINITE" experience to the ISM Hexadome.
Pfadfinderei is a Berlin-based international design studio specializing in creative motion graphics for concert performance, large-format media installations, and events. Going beyond screen work, they apply innovative ideas to fusing light, video, and spatial design
Freeman connects people in ways that are meaningful. The company evolves to meet the ever-changing demands of the industry, and their values remain constant and provide a North Star from which to navigate. Freeman has partnered with the ISM to coordinate and produce the ISM Hexadome throughout SXSW 2020.
ZKM | Center for Art and Media Karlsruhe has become a cultural institution unique throughout the world. By combining archives and collections, exhibitions and events, research and production, the ZKM is able to aptly illustrate art's development in the twentieth and twenty-first centuries, not least due to the symposia and other platforms for theoretical discourse between philosophy, science, art, politics, and the economy that accompany its collection, exhibition, and research activities.
IRCAM, the Institute for Research and Coordination in Acoustics/Music directed by Frank Madlener, is one of the world's largest public research centers dedicated to both musical expression and scientific research. This unique location where artistic sensibilities collide with scientific and technological innovation brings together over 160 collaborators. Founded by Pierre Boulez, IRCAM is associated with the Centre Pompidou, under the tutelage of the French Ministry of Culture.
Squareball is a development and design studio from Berlin. An expert and highly regarded team who combine strategy, design and development to bring digital products to life. Specialists in product strategy & discovery, UX/UI design & brand identity and engineering.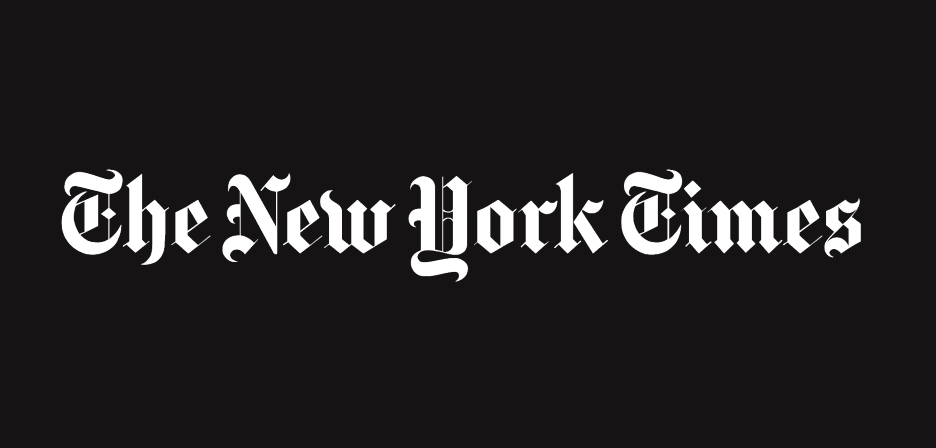 Brian Eno Wants to Take You 'Inside the Music' - The New York Times
Brian Eno is among the prominent musicians exploring the artistic potential of immersive technologies developed primarily for the video game industry.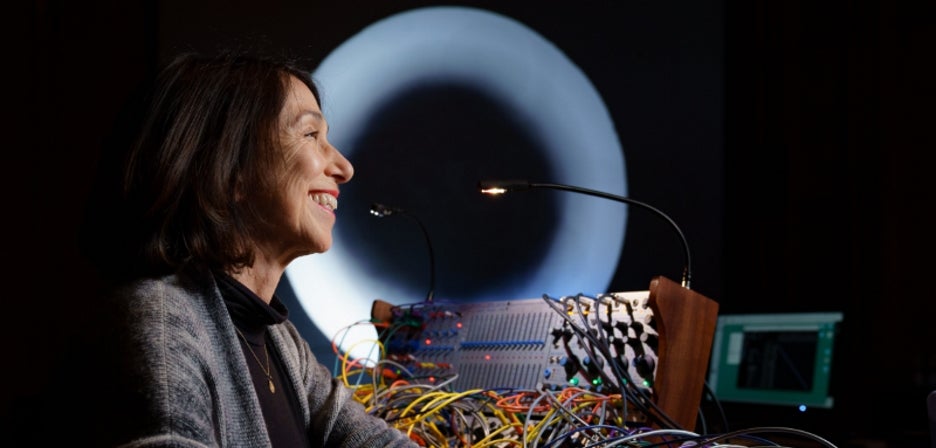 "Under the Electric Sea" an Interview with Suzanne Ciani
Suzanne Ciani is undoubtedly a heroine of electronic music. Preparing for her upcoming ISM Hexadome shows in San Francisco and Montreal, we sat down with Suzanne Ciani to talk about the past, present and future.