04/10/2021
ISM Frequencies Episode #2 with KMRU
As the end of 2021 fast approaches we invite you to listen to episode #2 of ISM Frequencies, a radio show on sound, broadcast live on Refuge Worldwide on October 4th. The latest contributor is Berlin based sound artist and producer KMRU. His meditative hour of immersive sounds includes the likes of Laraaji, Bendik Giske, Seefeel and some of his own work.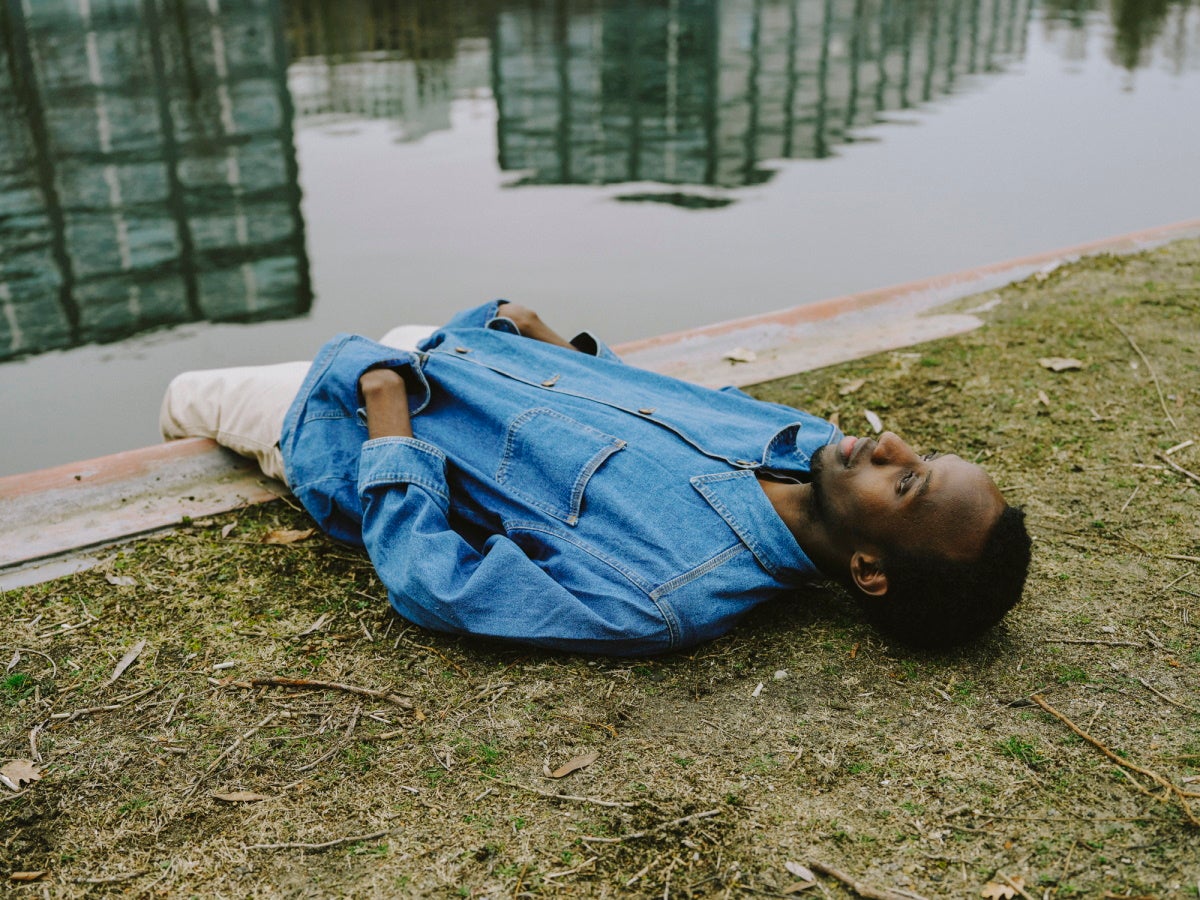 Photo credit: Julia Sellmann
Take a listen to the mix here:
This mix posits an attention to textural elements of sound, featuring drone compositions and tracks that explore varied timbres and textures - reflecting upon the deeper states of perception and awareness that sound portrays; guiding the listener into a freedom for immersion.
KMRU
About KMRU
Born in Nairobi and currently based in Berlin, KMRU is a sound artist and producer whose methods include field recording, improvisation, noise, machine learning, radio art and drones. His music has earned praise from NPR, Pitchfork, Resident Advisor, DJ Mag and Bandcamp. In 2020, he released three albums that showed the depth and range of his sound: Peel, an LP of hypnotic drones on the avant-garde institution Editions Mego; Opaquer, a collection of vivid and dreamlike sound sculptures; and Jar, a dreamlike cassette of found sounds and analog ambience. These records, along with his compilation appearances and self-released EPs, turned heads around the world and landed him on many of 2020's year-end lists.
In addition to his work as a musician, KMRU is a core member of Black Bandcamp, a DIY effort to promote music from Black artists and labels. He presents a monthly show on Internet Public Radio, guests on NTS and Rinse FM and organizes workshops for Nairobi Ableton User Group. He also manages reissues of music by his grandfather, the celebrated activist and Benga musician Joseph Kamaru. He is currently a master's student at Universität der Künste Berlin for Sound Studies and Sonic Arts.
You can find KMRU on the following platforms and sites:
Soundcloud, Bandcamp, Twitter, Instagram, Website


Tracklist
We Are Busy Bodies
Life is an Experiment
Klara Lewis & Peder Mannerfelt
Sell Art
Forest Management
Liminal Suite pt. 2
Norah Lorway
another world
Perila & Ulla
falling water lullaby
We hope you enjoy the show as much as we did and stay tuned for the next episode, scheduled for early in 2022!